How is the Market - August 2022 update
Posted by Mike Zapart on Wednesday, August 17, 2022 at 6:35 PM
By Mike Zapart / August 17, 2022
Comment
How is the Market in Arlington Heights August 2022 edition
The average Multiple Listing Service (MLS) showings are down by 47%, which could lead to a decrease in prices as more homes are up for grabs! What does this mean for your home value? Let's dive into the Northwest suburban market numbers right now.
July was a month of soul searching for many homebuyers in the area. With fewer showings than last year, July saw 3423 recorded showings - 47% less compared to 2020 when there were 7184 property visits! Getting a contract for a new home in the hot market of 2020 was like winning an auction. With few homes on sale, buyers had to be quick and lucky with their choice- which made them even more anxious than usual! Luckily we're seeing lower number of showings now that compare against other years - 28% less than average in August 2021 and 27 percent fewer showing so far this month compared to 2018 levels.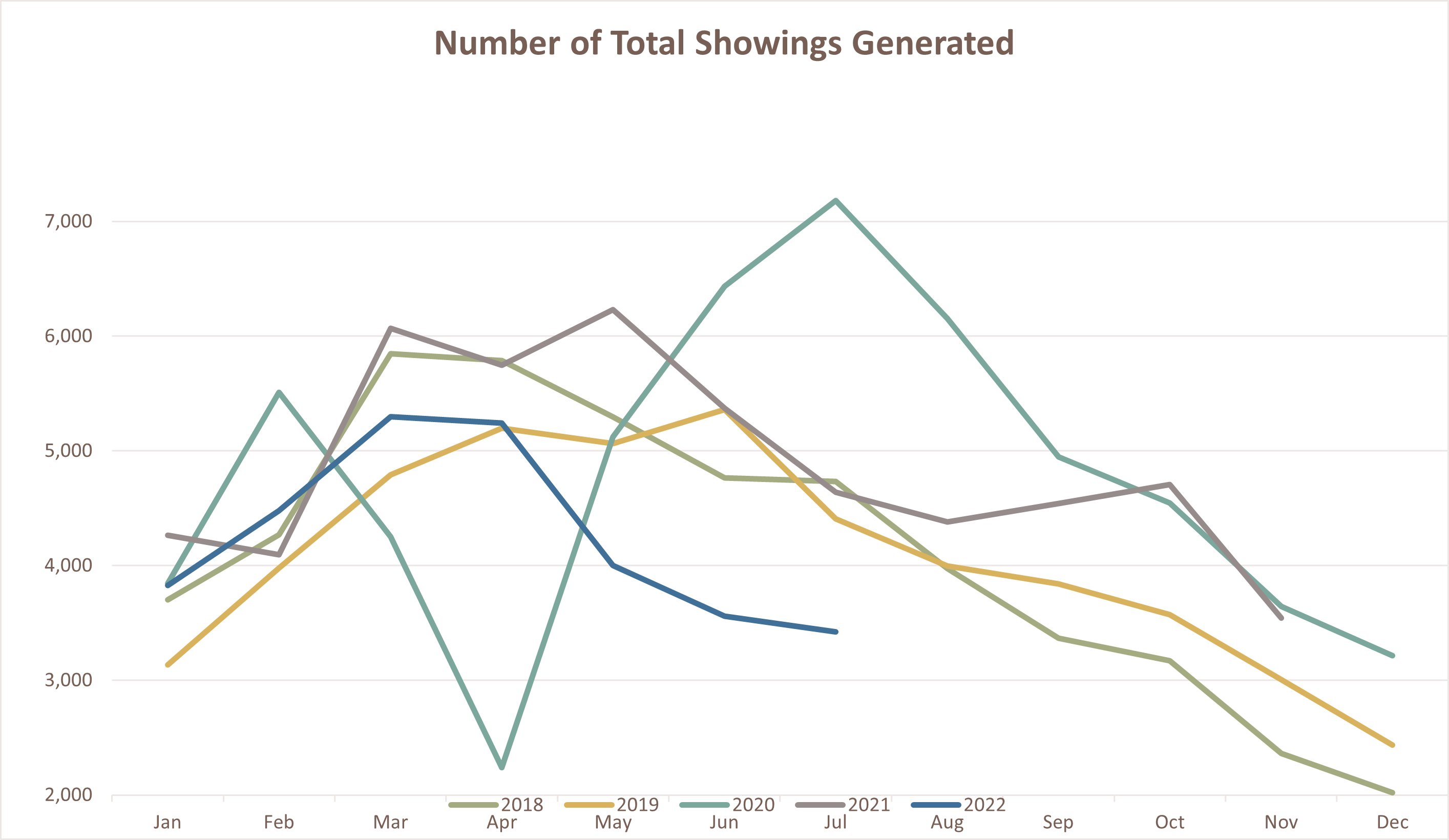 The housing market is getting tight because of a lack in inventory, higher mortgage rates that caused some buyers to postpone or cancel their searches for homes and finally the amount traveling this year on vacation was greater than usual.
Buyers should be aware that prospective sellers will have more competition in the market, which is good news for them because it means there are more homes on offer. However as a potential home-buyer you'll face even higher levels of competition from other would-be homeowners looking at exactly what your wants and needs may entail next spring- so don't wait too long before making an offer!
It's not all bad news though, as the average sale price for homes in July was down by -.62%. The first time this year that prices went down month over month! Less showings and lower multiple offers means buyers are waiting before they submit their highest bid right away which could mean good things ahead if you're looking at buying soon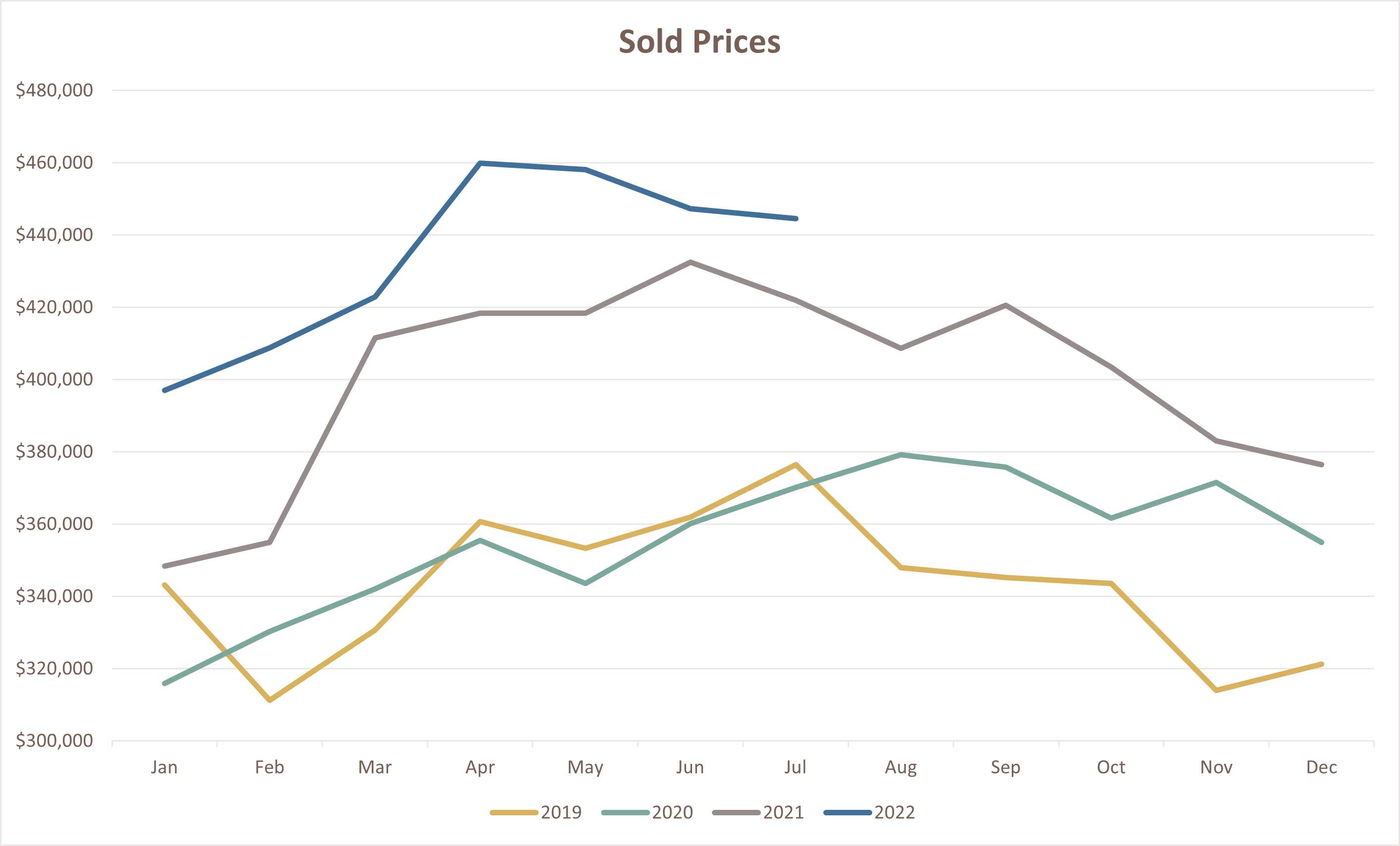 A lot can change within six months; people often forget about how quickly weather in Chicagoland can change and influence buyers demand for new homes.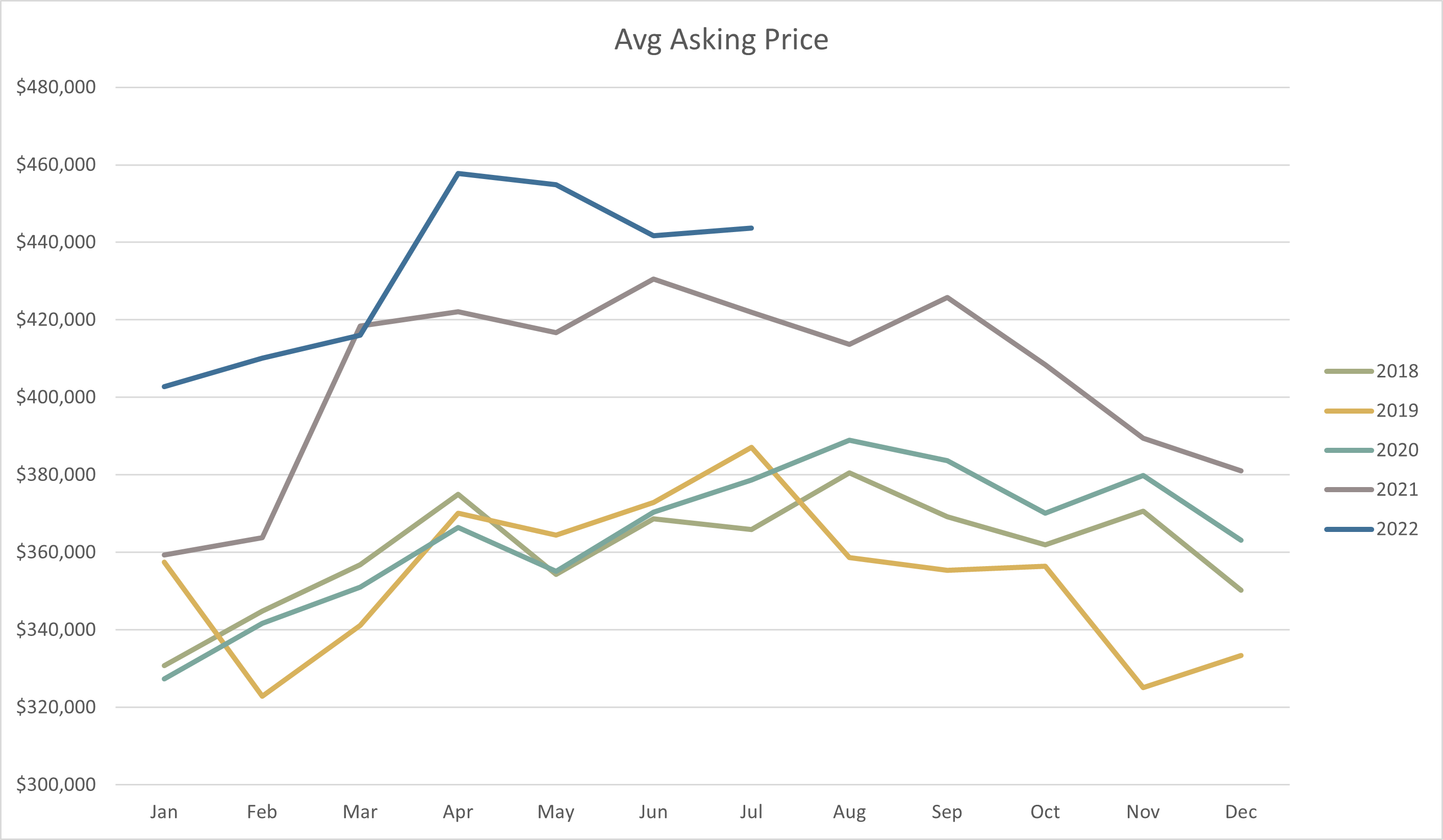 The average asking price came in at $443,668 last month. With the sold prices being higher than our asking rates we are still seeing multiple offer situations but those happen less and less frequently now that market changes have occurred. The market has been on a rollercoaster this year, but it seems to be coming back down again.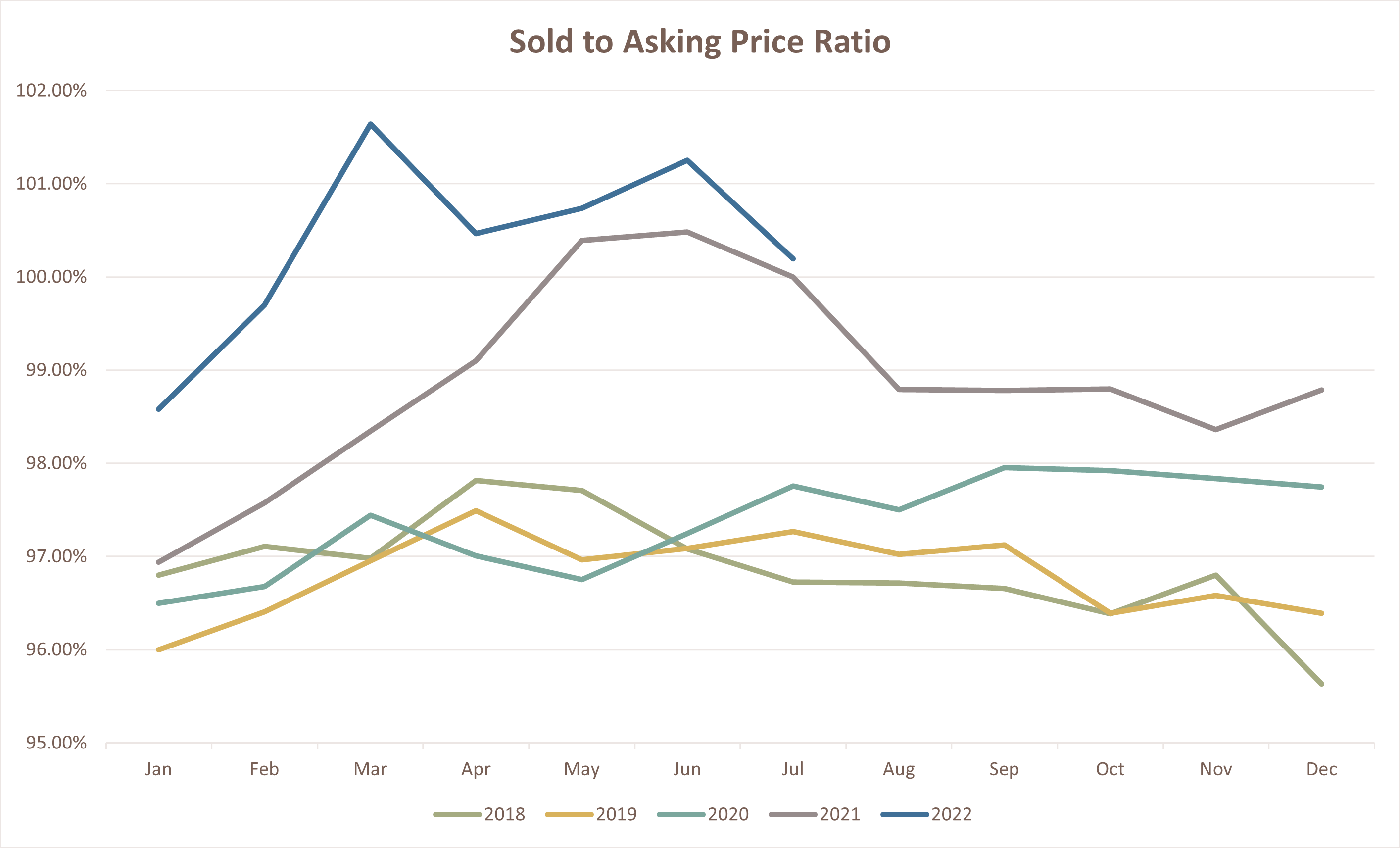 With such a shortage of homes for sale, it's no wonder that sales levels have been falling. In July of 2022 there were 137 closed properties in our area compared to 214 total closings two years ago! The current number represents 58% less than what was seen back then which is very concerning as inventory continues its slow decline throughout the Northwest Suburbs.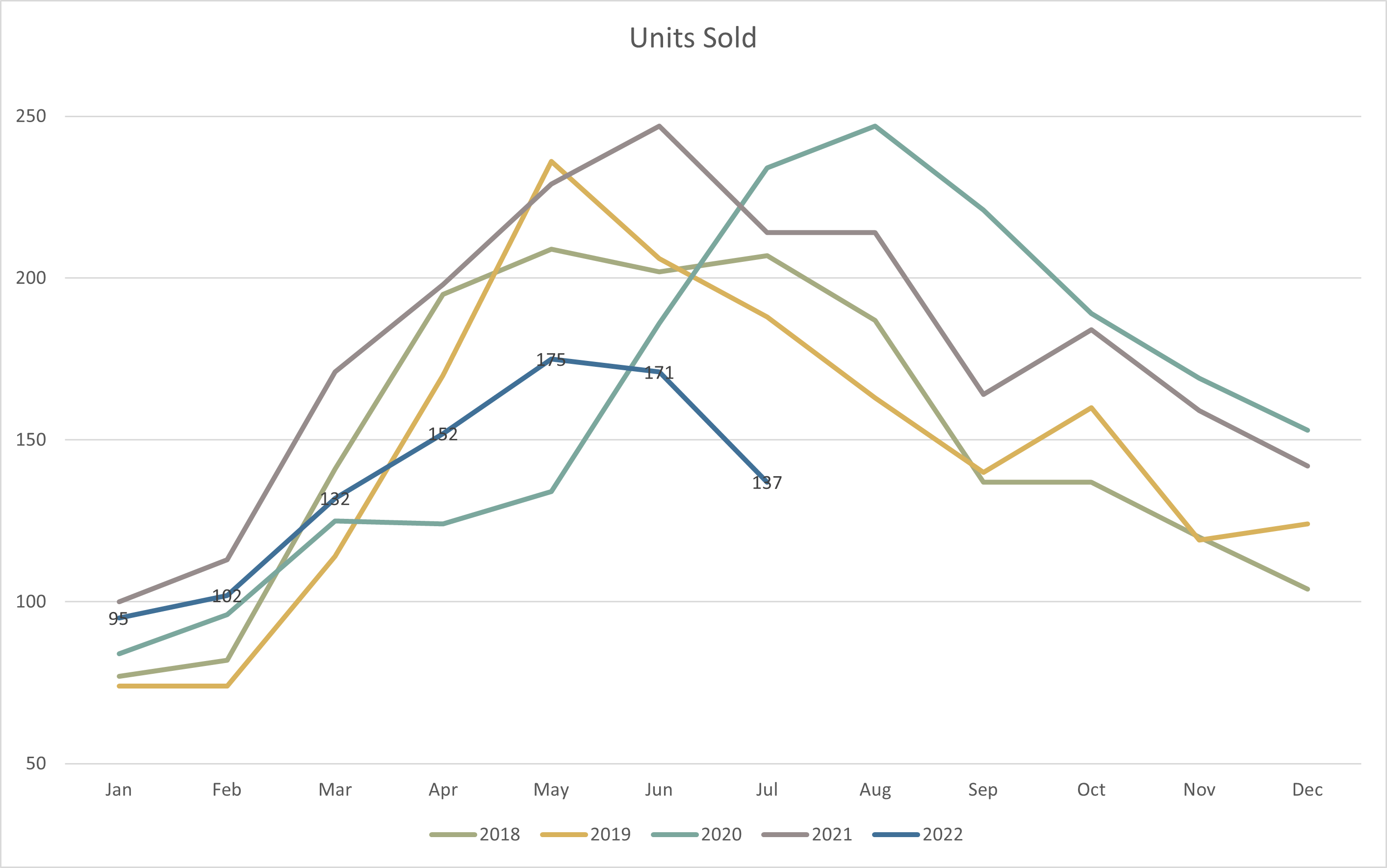 When we add all those months together, local real estate had over 300 fewer closings this year than last. This means that new families choosing not to move, not hiring movers and purchasing furniture for a brand-new home. Every month in 2022 there is less activity compared with what happened one calendar prior where over 300 additional households relocated to a new household. You think about it from an economic standpoint alone average sale adds over $60,000 to the local economy, our communities lost over $18,500,000 this year.
The housing market is still feeling the effects of a pandemic that hit this country hard. In previous years, over 400 new listings would come out each month but now it's only 259! Some families aren't opting to list their homes because they can't afford high prices or they can't find larger homes to move to.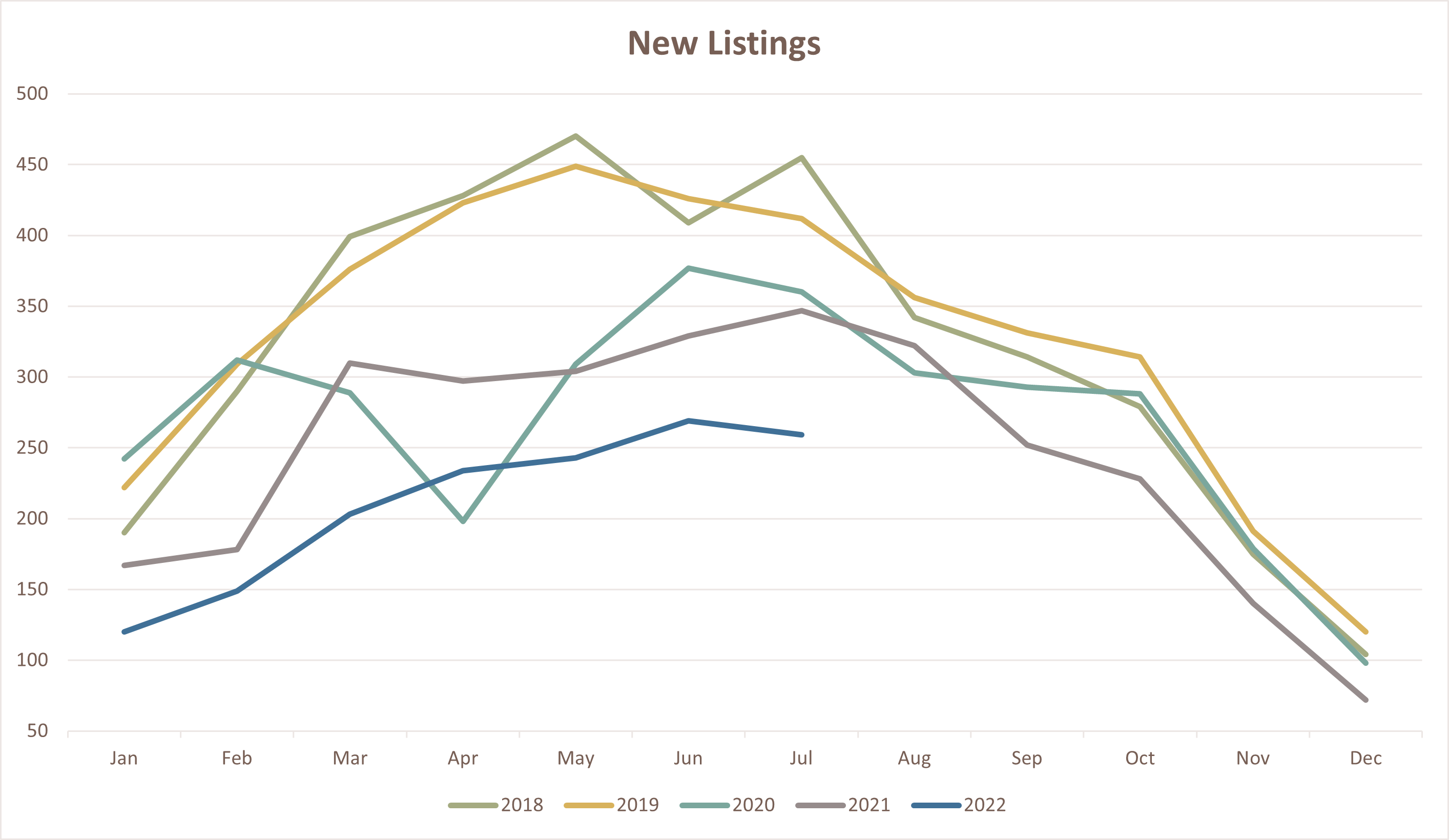 The housing market is still feeling the effects of last year's pandemic, with inventory numbers being lower than they were before. Months of inventory index has been at 1.3 months of available homes for last 6 months. In fact there are now 3 months less available homes for sale compared to just three years ago!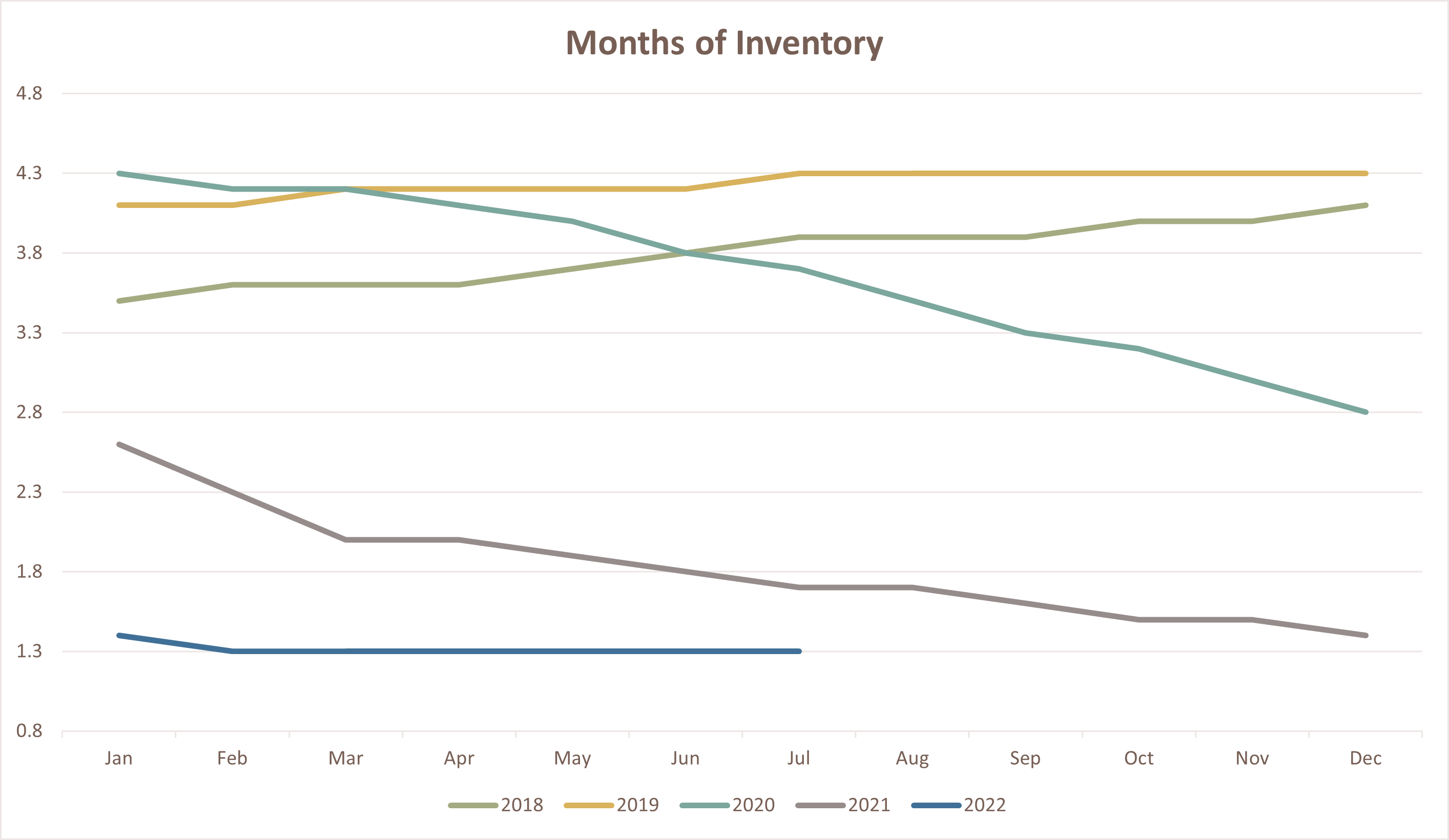 With this number being so low, we're not predicting big price discounts or substantial home depreciation. I believe that our market will experience a more regular seasonal slowdown and some of the properties may be easier to purchase in late fall or at the beginning of winter.
We all know the housing market is crazy and tight right now, but it's not just homeowners who need to be concerned. If you're thinking about selling your home this year--get that property listed as soon as possible before those showings drop even lower!
Showing numbers are still high for us - at least 8 listings per listing (so don't wait!) – And if our seasonality trends stay consistent, we'll only see these go down by mid-November …But remember timing really does matter in life; especially when trying something new like buying or selling real estate properties.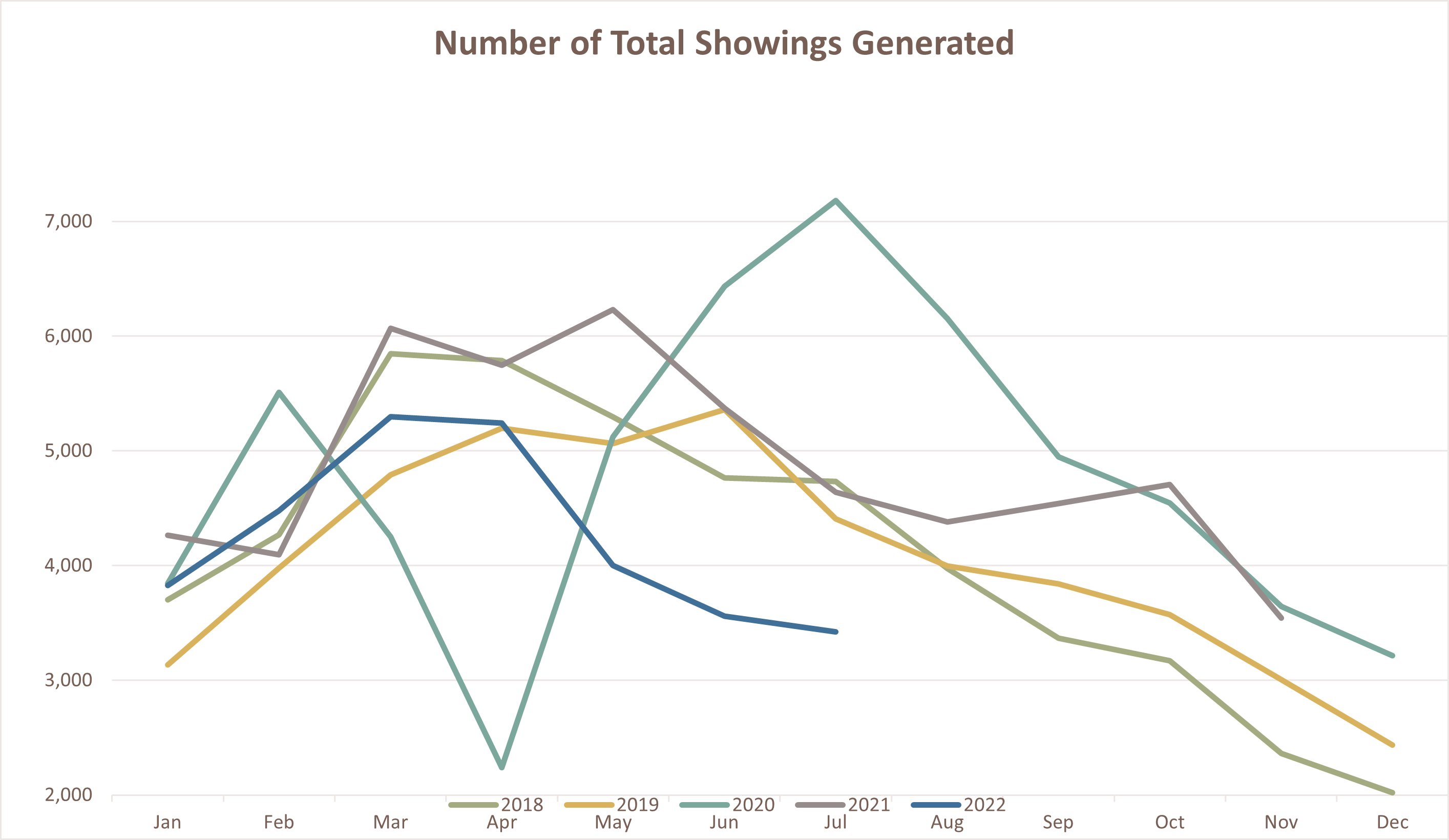 The days on the market have been decreasing steadily for some time now. For last three months this number is at 37 which means that there's a lot of demand and most homes sell under one month, but we expect it to start rising by end-of year!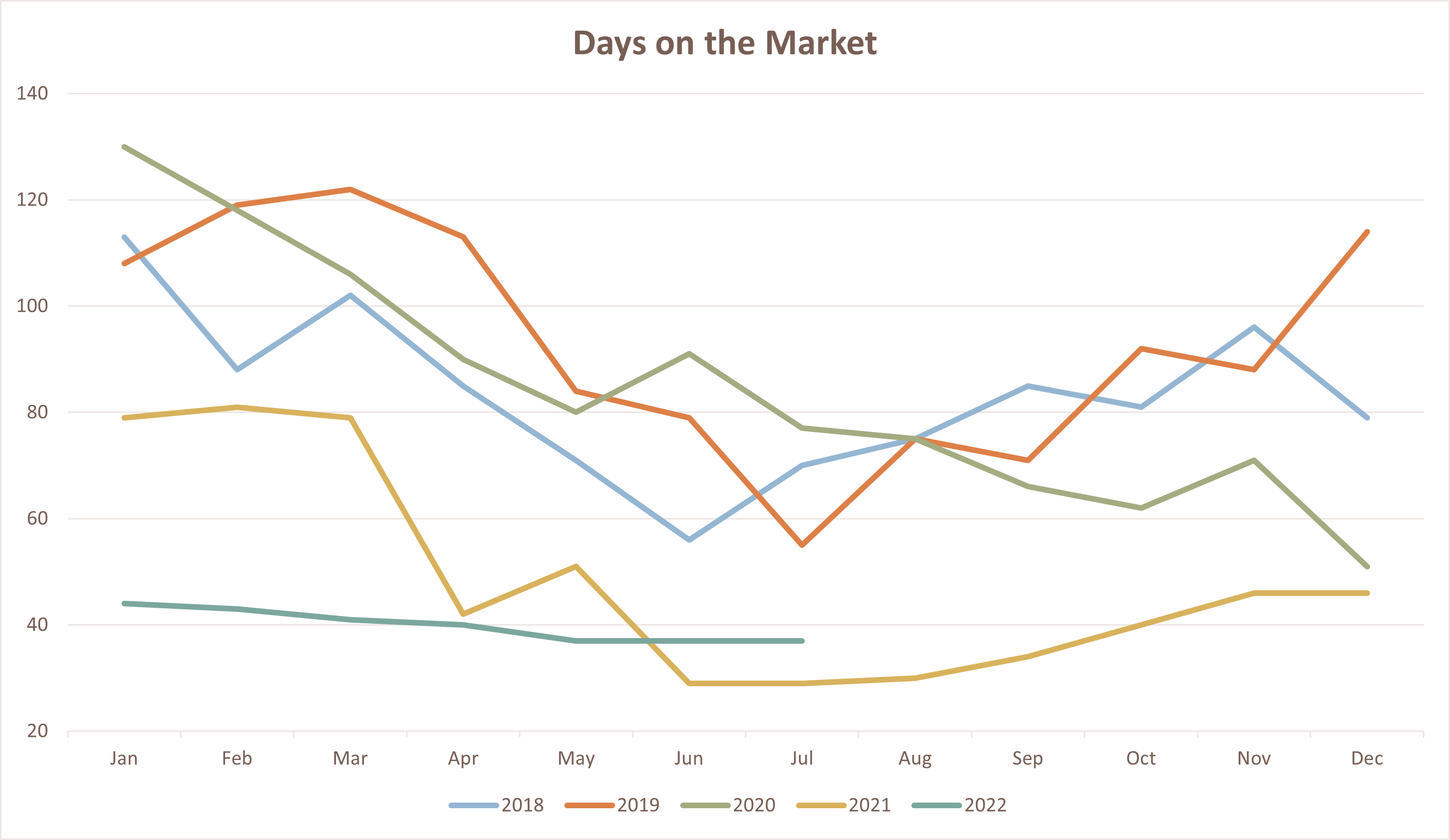 This decrease in housing demand might lead to a slower market, but it is still a great time to buy. Sellers should be aware of the trend and price their homes accordingly, and buyers should take advantage of the situation by being aggressive in their searches. With less competition, buyers have a better chance at finding their dream home. Have you been waiting for the perfect opportunity to purchase your first home? Now might be the time!
That's all for this week! We hope you found some interesting statistics about how quickly homes are being sold and what days on the market mean. Let us know in the comments if there is anything else we should take into account when buying or selling a home, as well as any thoughts/ [email protected] Hope you have an amazing rest of the summer, stay safe, talk to you soon
---