Chicago Real Estate Market: Buying & Selling a home in 2022-2023
Posted by Mike Zapart on Monday, November 7, 2022 at 6:51:35 AM
By Mike Zapart / November 7, 2022
Comment
Did you know home prices just dropped by over 13% since August? Yes, the average sold price dropped by over $58,000 since August.
In this video, I'm going to show you the latest market trends and how they are affecting home prices.
I'm going to talk about the recent drop in home prices and what it could mean for you. A lot has been happening in the market recently, and I want to make sure that you have all the information so that you can make informed decisions about your future. Welcome to our show how is the real estate market in Arlington Heights, November 2022 edition.
Average Sold Price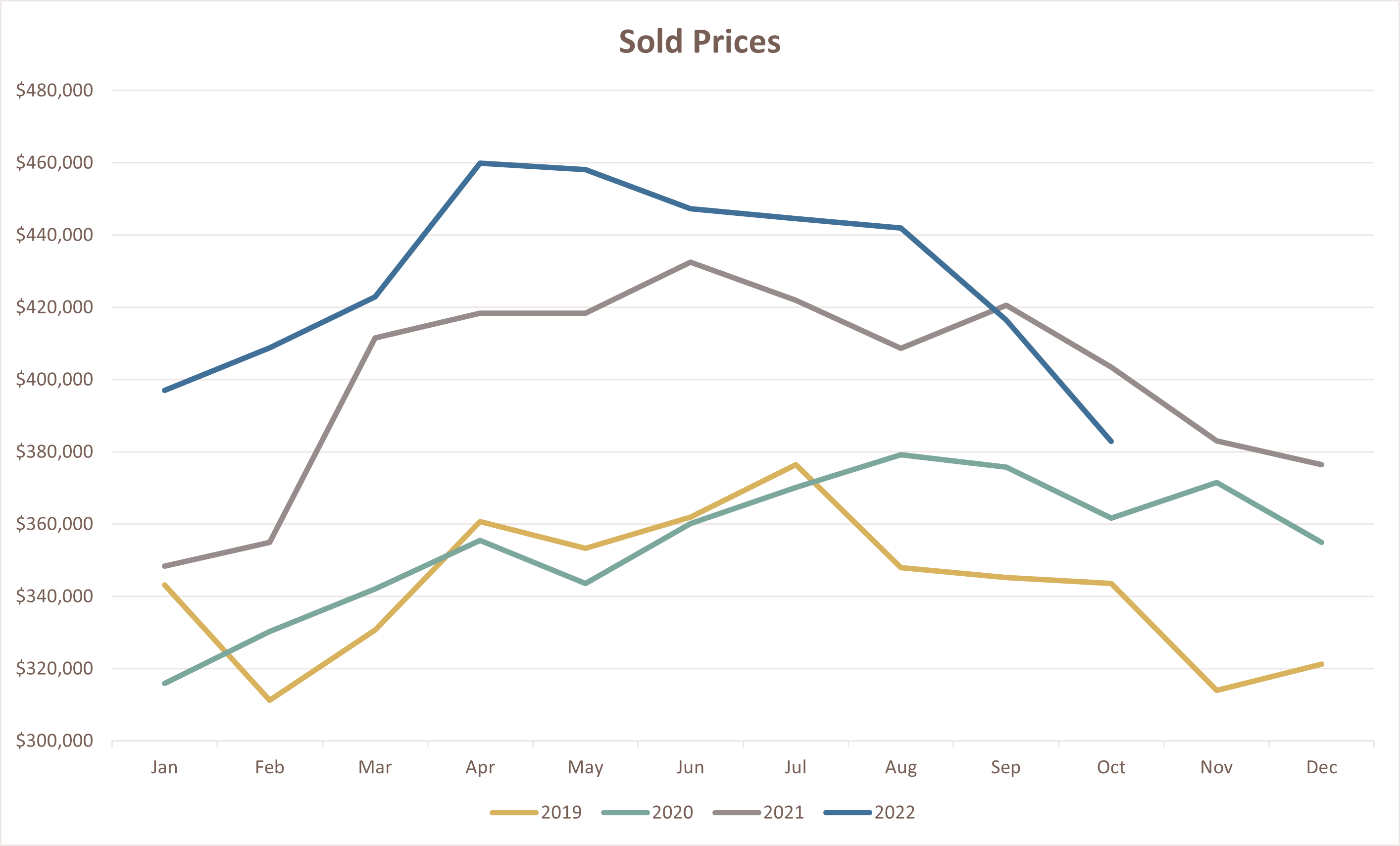 The latest statistics show that the average price of homes sold in September was lower than last month, and it's not surprising given recent market trends. The average sold price just came in at 383,000, which is about $32,000 less than in the month of September. The Sold Price dipped down 7.86% and this marks the biggest single-month decline since November 2019. Combined with the price reductions, we saw in September an average sold price loss of over $58,000 or 13.17% since the height of the market in August of this year. This drop is much larger than expected seasonal fluctuations would predict, so I would advise caution until we see more data coming out over the next few weeks.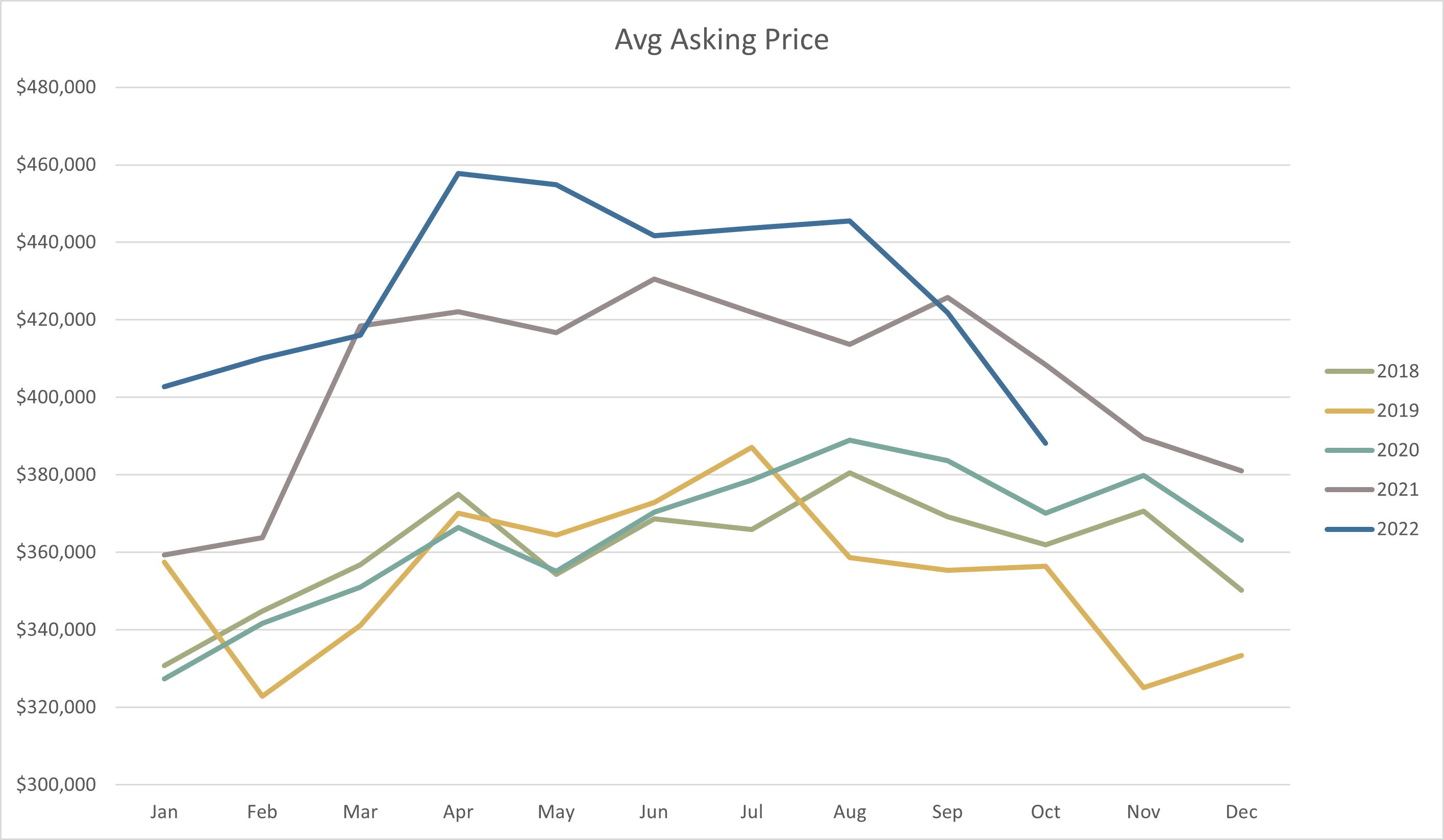 Interest rates are on a historic rise, and it's not just your imagination. The last time interest rates were this high? It was March of 2002! Interest rates started at just over 3% in January of 2022. Now mortgage rates are over 7%. For the first time ever, we saw mortgage rates double in one year. That means that if you're looking to buy a home carefully consider what kind of property will work well based on your needs, and there might be hope on the horizon - some lenders offer creative financing options like doing 2-1 down or free refinancing next year depending if the rates drop down next year. Make sure to marry into an affordable house first, though; you can't refinance something that is not yours.
Sold to asking price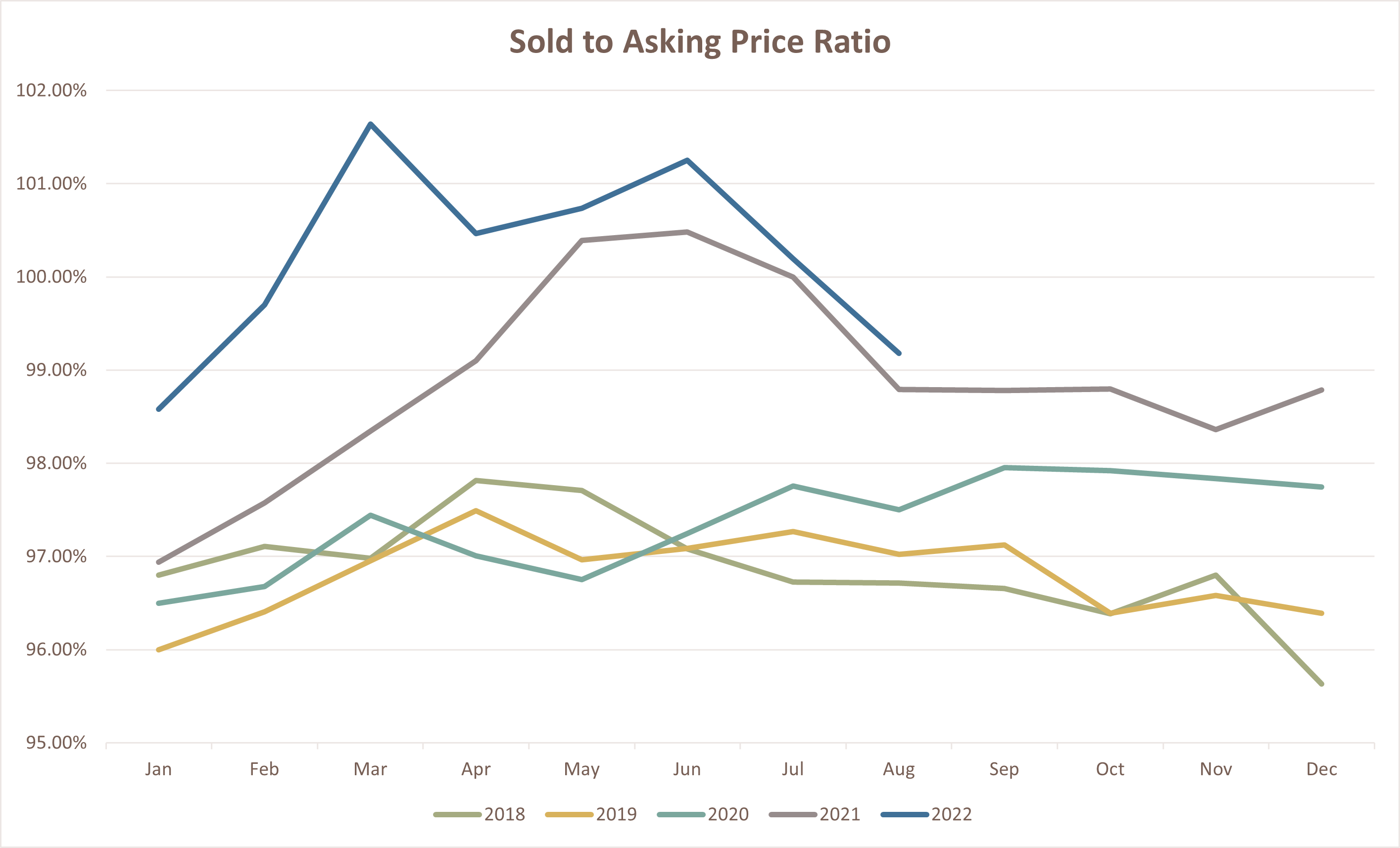 The average asking price for homes that have sold recently came in at $388,146, which is over $33,000 lower than the previous month. A $33,000 discount in the average asking price represents about an 8% drop in seller's list prices. That's an indication of how sellers are feeling negative pressure on pricing, and they're discounting their prices to stay competitive within the marketplace - it appears as if we might be seeing some relief coming soon! The next 3 months could very well represent the best opportunity where buyers to get a chance at getting into deals before prices go up again next year due to our usual seasonal trends: February-March is when a lot of homes get listed with new high prices, and house hunting gets more difficult.
The sold price to asking price ratio came in at 98.86%, which means buyers are getting about a 1.14% discount from reduced asking prices. 1.14% discount is about 4,400 dollars. The 98% sold price-to-asking ratio means that even though there are fewer homes for sale, they're going to cost you a little less than if it was earlier this year in spring -and with fewer competitors around, it'll likely take only one offer to secure the new house.
Units Sold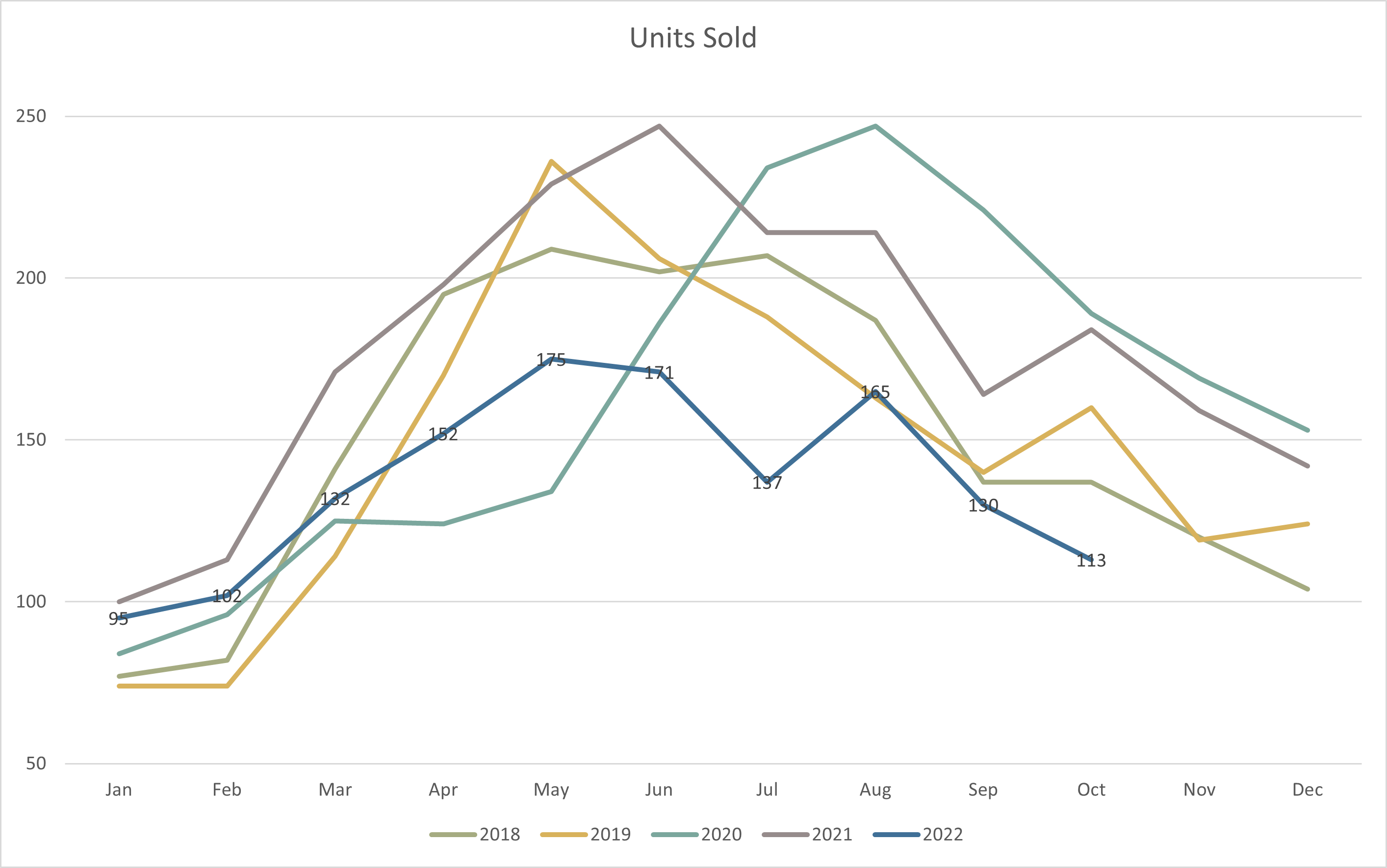 October was a slow month for home sales in our area as the number of closed homes dropped to 113 closed units. If we take sales for the last 6 October months on average, we would see about 160 homes closed during that time of the year. We are 47 homes short of that number in October of 2022. The market is running about 70% of closed transactions this month compared to a normal month. The lack of inventory may be responsible for why buyers have been unable or unwilling (depending on their credit)to purchase desired properties at current elevated interest rates; thus preventing them from actually getting into a contract before interest rates rise even further.
New Listings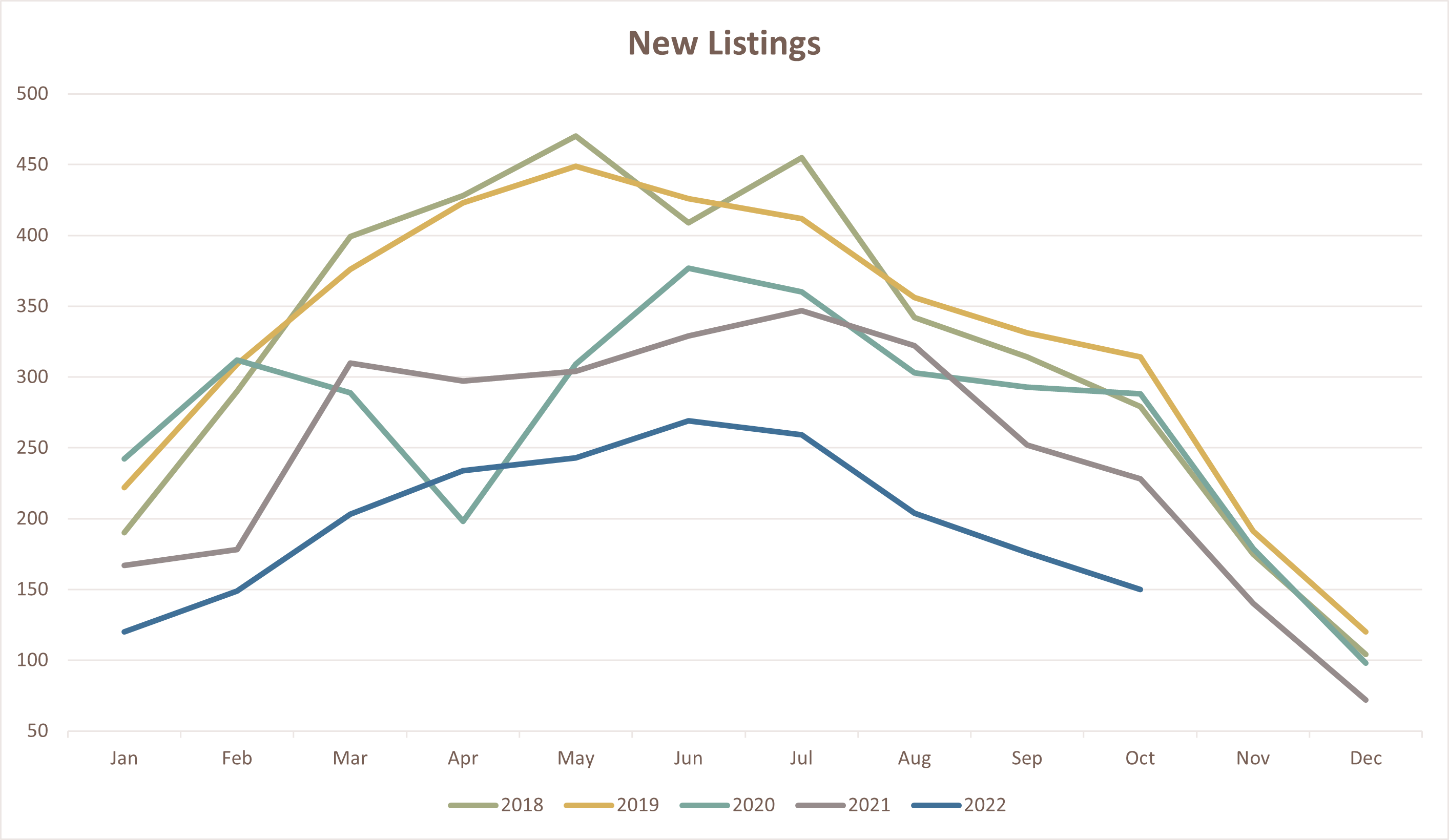 The lack of new listings is really starting to show. We only had 150 new listings come in this month, it's far lower than what October 2019 saw when we had 314 new properties enter the market! It seems like buyers have been driven away by higher interest rates as well because our inventory came only at 1 .2 months for all available homes - not great news if you're looking but can't find anything close enough to your requirements.
Total Showings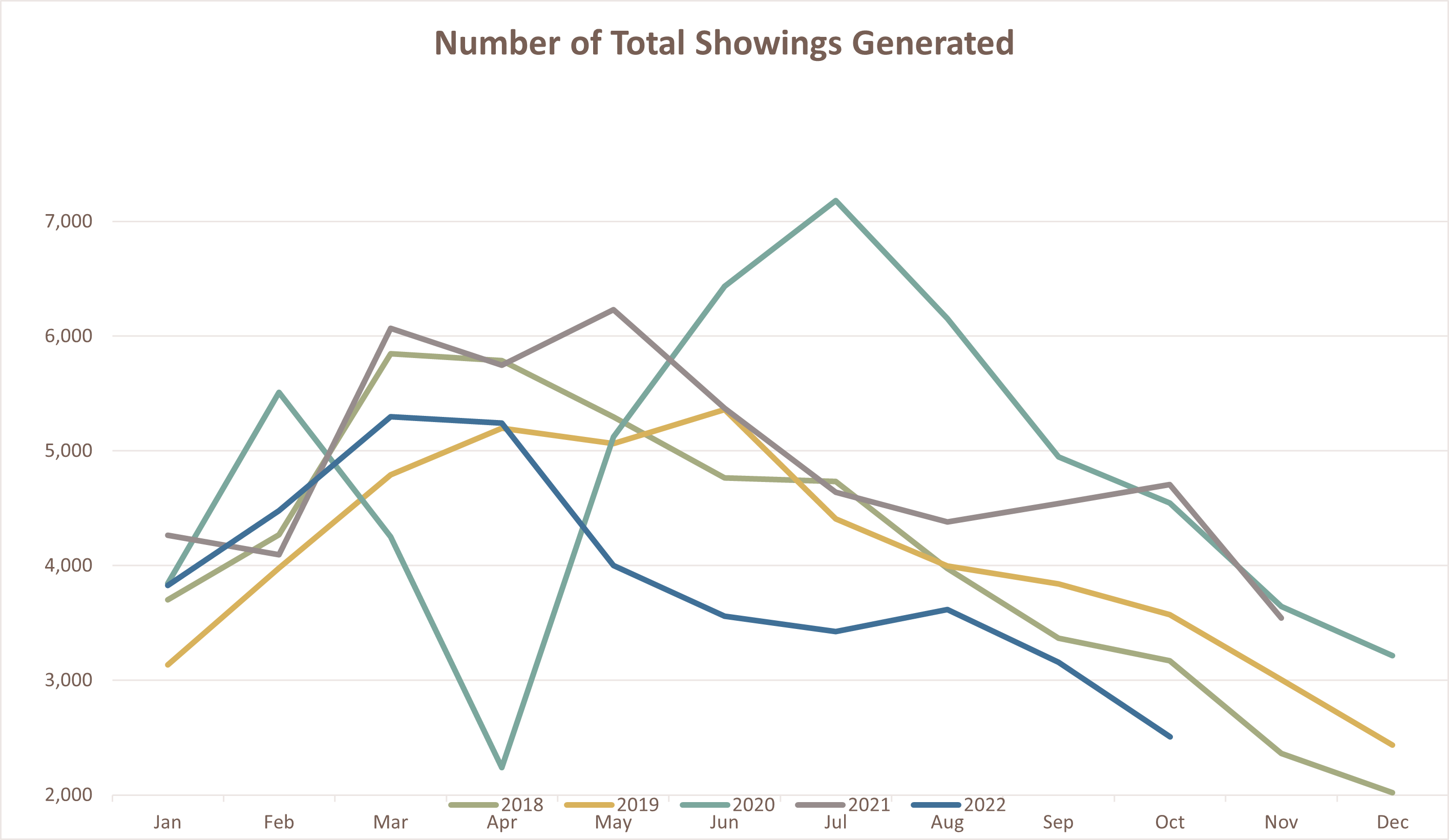 Showings Per Listing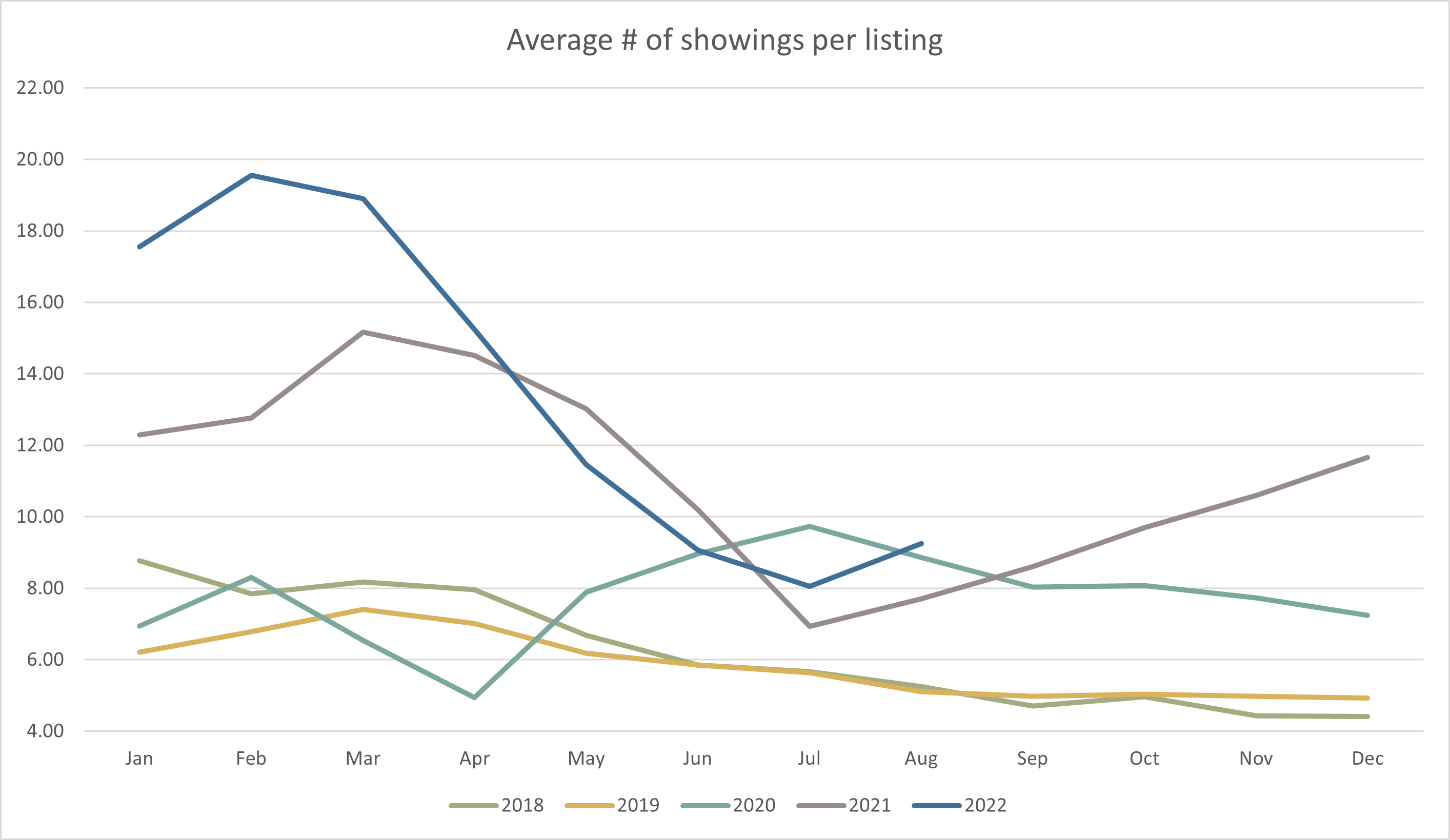 Looks like buyers in the Northwest suburbs are taking a wait-and-see attitude with regard to buying homes this year. There were only 2,500 showings last month, compared to just over 4,700 at a similar point last year--a 53% decline that is primarily due to higher interest rates and a lack of new inventory. There is less competition for properties on the market now than one year ago when monthly home payments were more affordable.
Months of Inventory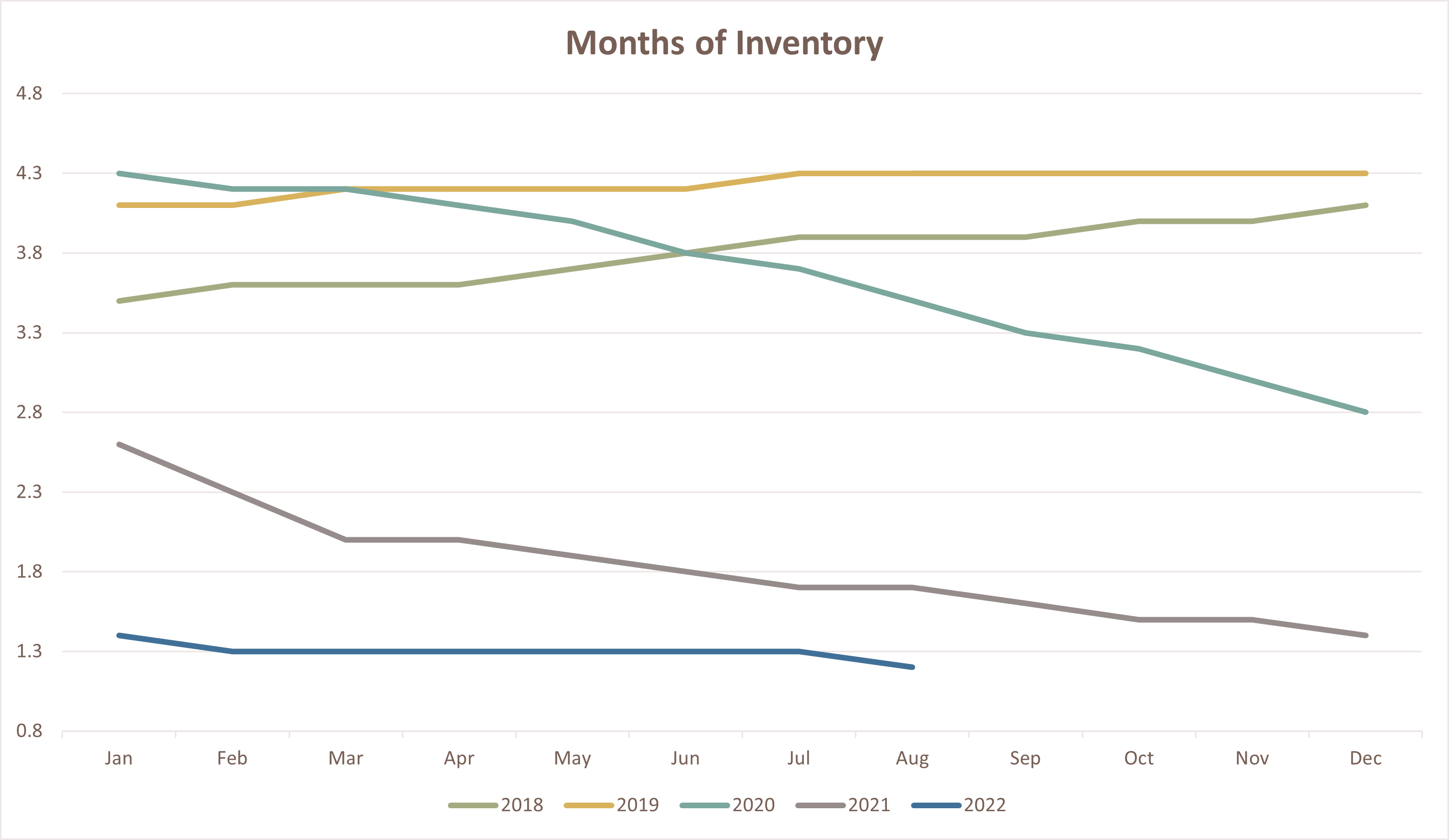 The market is slowing down, and buyers are still getting some negotiation power back. Showings per listing dropped to about 7.5; last month there were 9 showings per listing. Smaller numbers of showings per listing indicate less buyer demand and an easing in competition with fewer other bidders on available homes. Some buyers don't feel compelled to overpay due to increased monthly mortgage payments.
Days on the market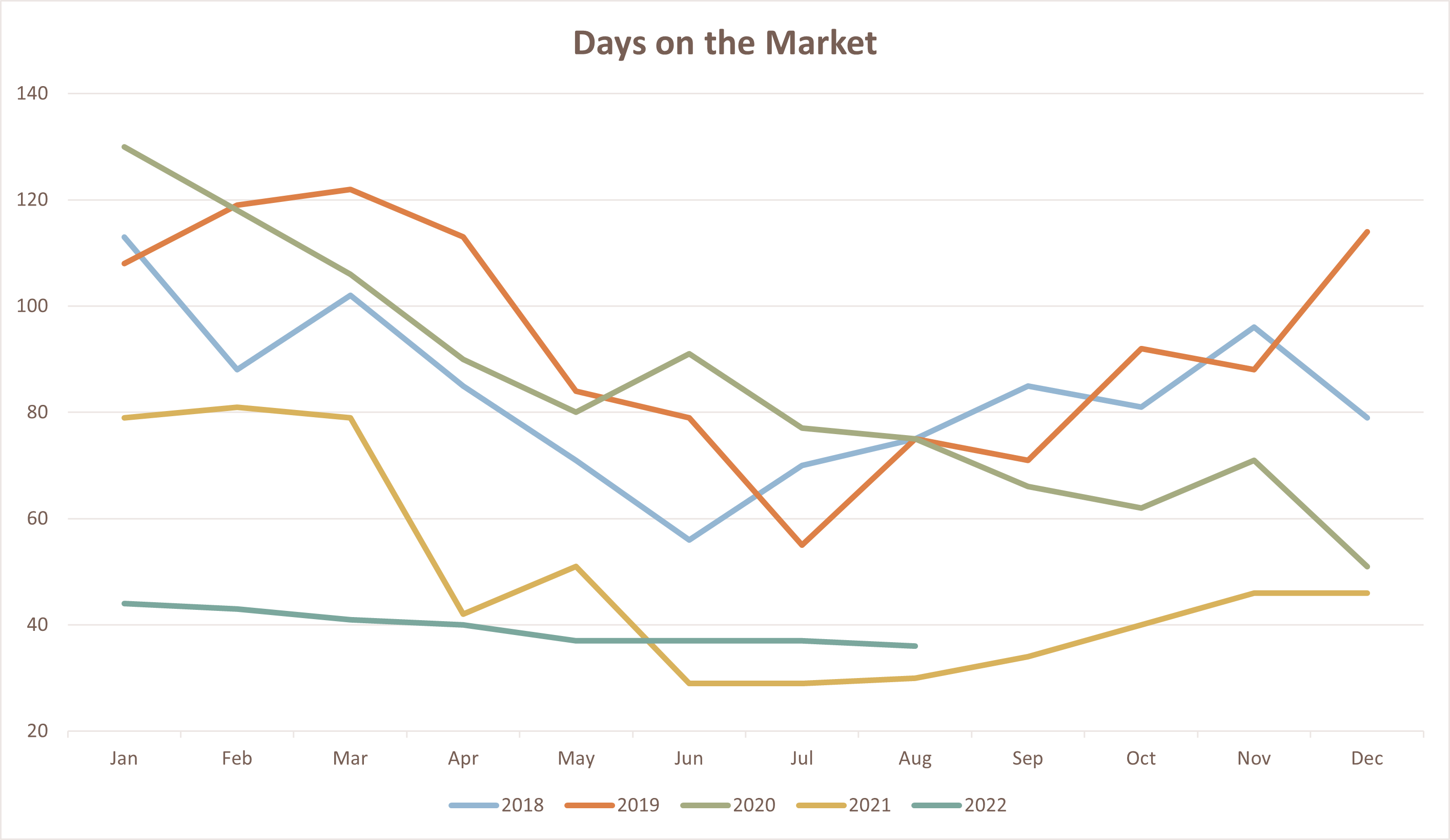 The housing market is still treading cautiously, days on the market came in unchanged at 36. Sellers are now offering bigger discounts and more aggressive list prices to avoid sitting on their property for an extended period of time through the Thanksgiving holiday season or wintertime at high heating costs - this comes after months of very fast sales and multiple offers for each property. And while government intervention may be helping with lowering the sale prices market in Arlington Heights is still struggling with getting new inventory, and days on the market remains very low.
The current market conditions are indicative of a slowdown. Although prices are going down, buyers are taking a wait and-see approach to real estate right now. There is a limited inventory of homes on the market, and those who are looking to buy may find themselves in competition for the few homes that are available. If you're considering buying a home in this market, it's important to seek advice from a local real estate professional before making any decisions. I can help guide you through these uncertain times and give you an idea of what to expect in your specific area.
Contact me today for your FREE consultation