Arlington Heights Market Update | April 2023
Posted by Mike Zapart on Tuesday, April 11, 2023 at 7:46:36 PM
By Mike Zapart / April 11, 2023
Comment
What's going on with real estate market? Is this a question on your mind right now? I'm here to answer your questions - forget about national news reports and let's focus locally. Real estate is all about understanding where you live and making an educated decision when it comes time to buy or sell!
Sold Prices
Have you noticed that homes are selling for more money recently? Homeowners in our area have enjoyed a steady appreciation of their home values over the years. In fact, records show that single family homes sold for an impressive $441,000 last month - almost 40K more than just one month prior and 18K higher compared to this time last year! Over the past 7 years we've seen property prices increase by 34percent , making them worth close to 112 thousand dollars more today on average. With average yearly increases of 4.88percent , we can expect to see further home value appreciation next month due to ongoing multiple offer situations.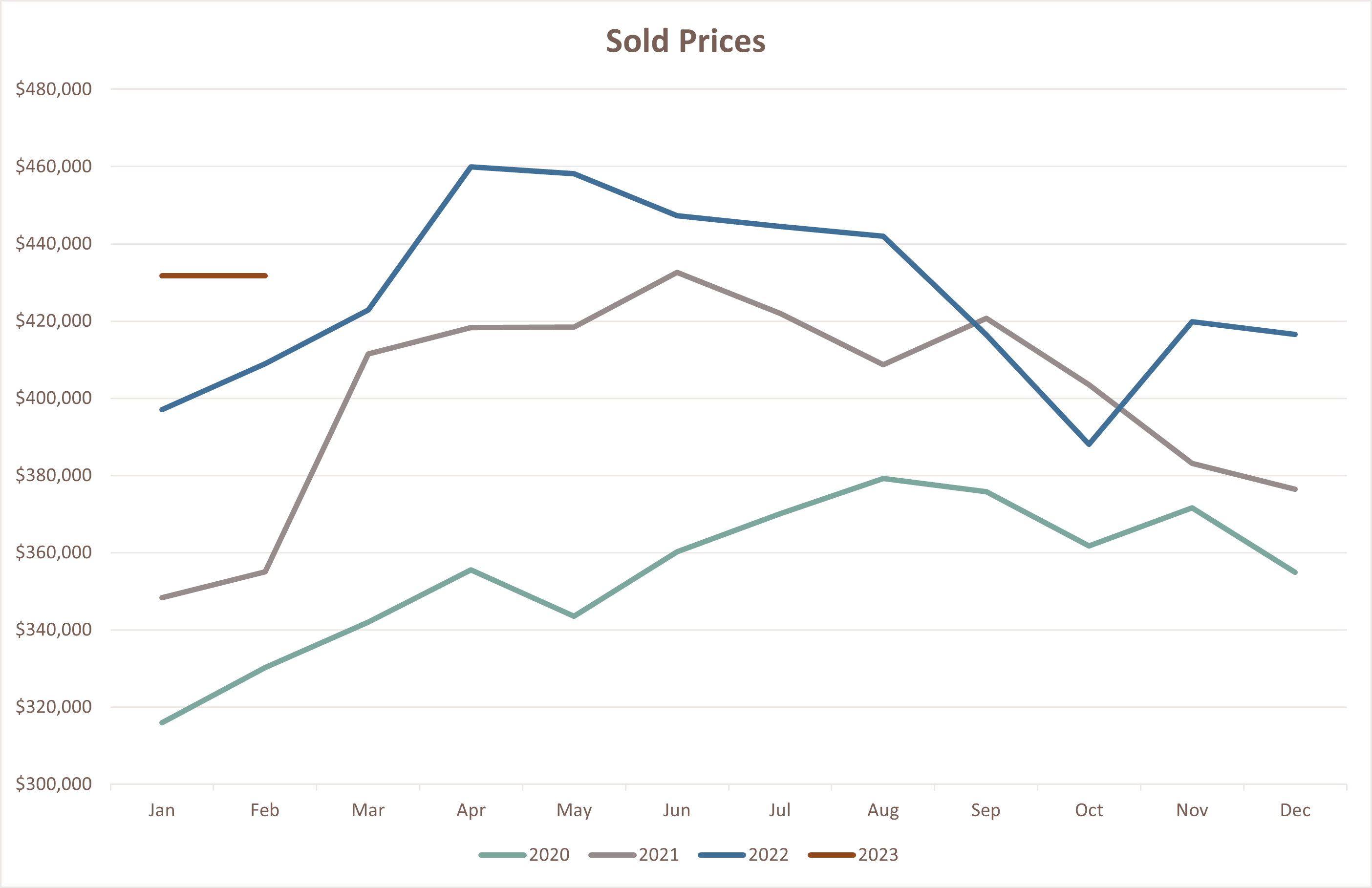 Asking Price
Are you curious how market trends are influencing asking prices? Last month saw a jump of over $33,000 in the average ask price - the highest so far this year! It seems that each spring brings a boost to our area's real estate markets: sellers list their homes between February and April for maximum demand. As always, I'm here with all sorts of stats relating to your situation so we can find what's best for you!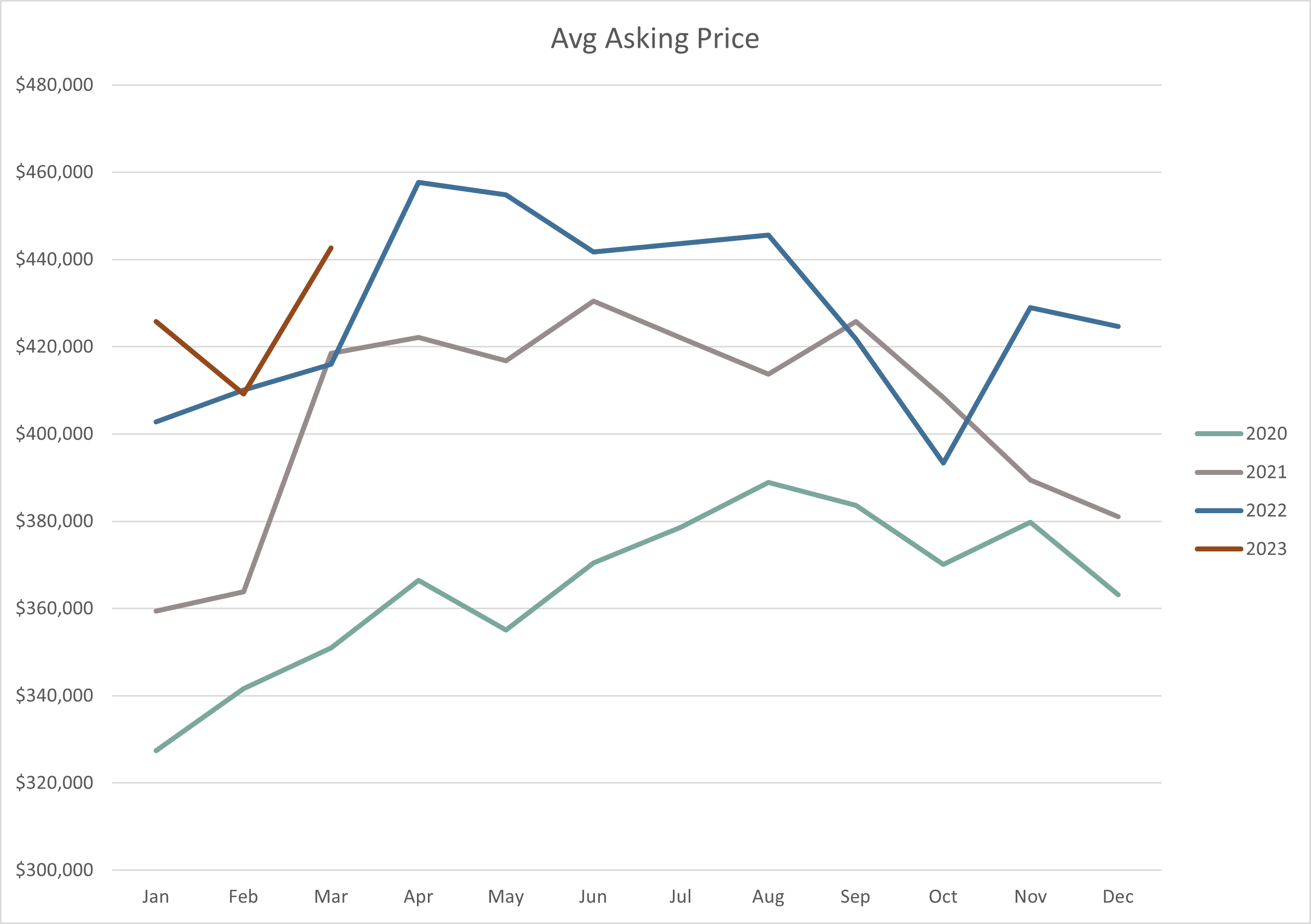 Sold to Asking
Are you wondering how much money you can potentially save during real estate negotiations currently? With multiple offers on the market more often, it's clear that spring is a competitive time for buyers. Last month we saw this in full effect with homes selling at an average of 99.67% sold to their asking price -buyers paying only about $1,500 less than what the homes was listed for. Plus, with more first-time homeowners entering the spring market - competition has become increasingly harder. If you are in the market for a new home, make sure to be aware of any current trends that could affect your offer. Being informed is an essential part of finding the perfect place and making it yours!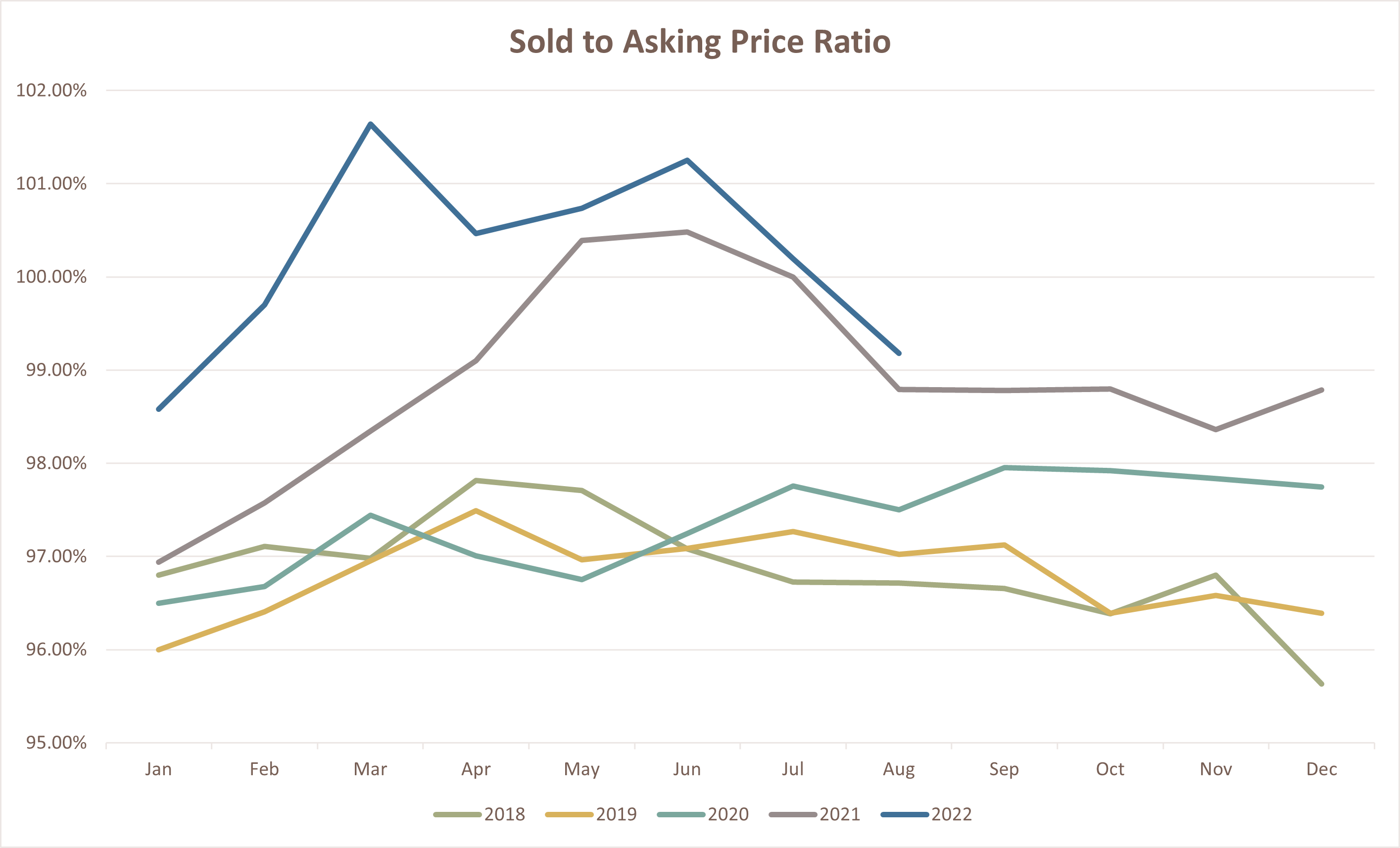 Have you ever questioned how many homes were sold in our area last month? Despite government efforts to cool off the housing market by raising interest rates, our area continues to remain steady without many new options for homebuyers. 113 homes were sold in March of 2023 - numbers very similar to those seen before Covid lockdown. There was one outlier 2021 year when buyers had more options as there was vast inventory available post­ pandemic. However, currently we have slightly lower buyer demand than pre pandemic times, but sellers are not willing to sell their properties which keeps supply very low resulting in fewer sales taking place in this region. Want to stay updated in the future, sign up for our monthly market updates.
New Listings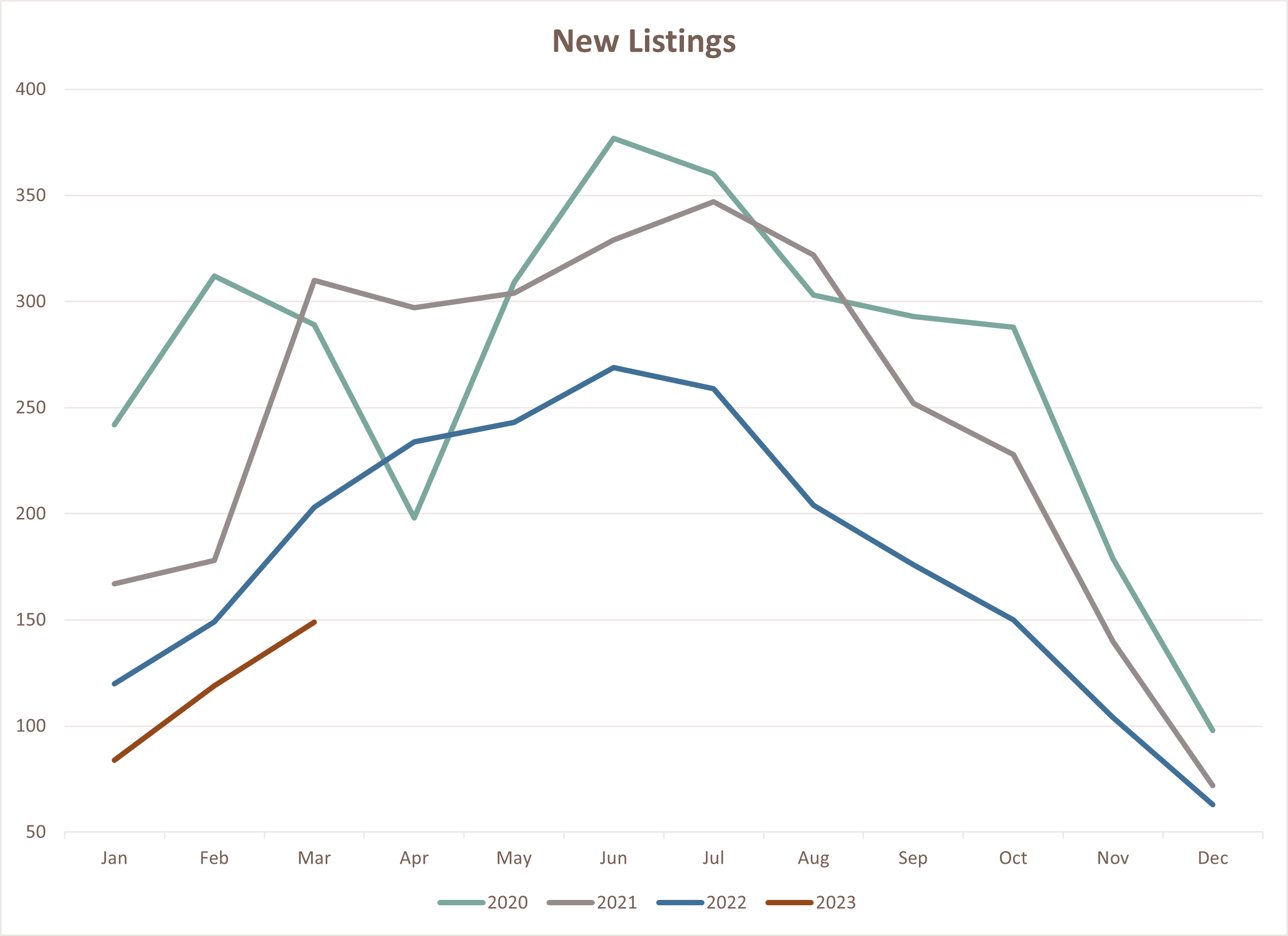 Months of Inventory
Have you ever wondered what's behind the scarcity of homes on the market? Homeowners are demonstrating reluctance to list their properties for sale, with the number of new listings only reaching 149 homes last month. There is a significant undersupply in our marketplace - but why? There appears to be three main factors at play; low­ interest rates on current mortgages preventing homeowners from downsizing (or upsizing) into new homes with higher rate loans; scarce inventory that makes it hard for sellers to find an ideal replacement home and high rental prices that makes becoming a landlord more attractive than selling right now. If you are struggling to find a perfect home get in touch with me today, we have access to a couple of private networks and prelisting opportunities.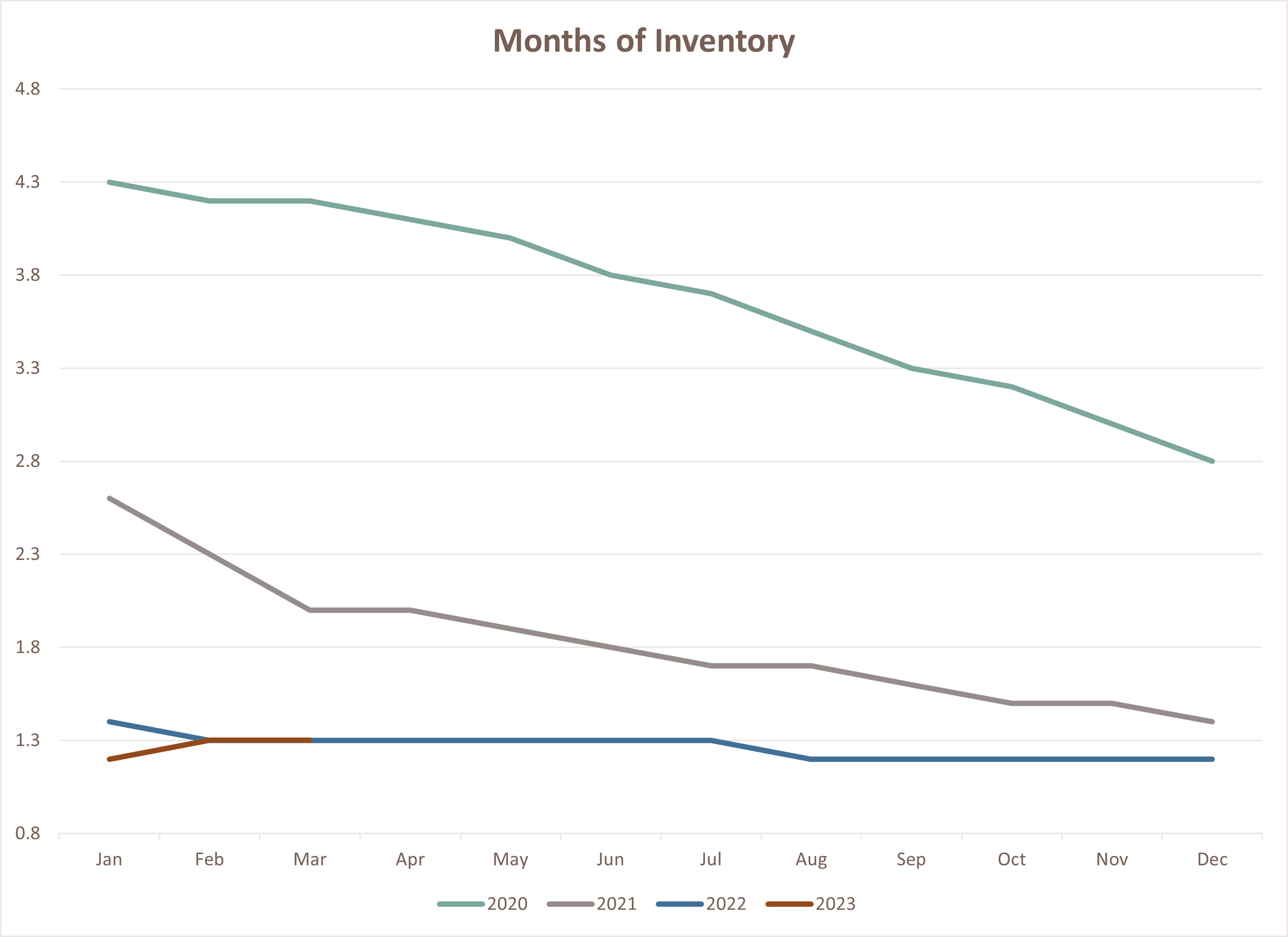 Showings
Are you feeling frustrated after attending countless property showings, but still can't find your dream home? You're definitely not alone! In fact, last month our area recorded an impressive 4,300 showings - almost identical to the number we saw in March 2020, despite the pandemic lockdown that blocked half of the month. That's a significant increase from last year, where there were approximately 1000 fewer showings, and a staggering 1,400 fewer showings compared to each March from 2016-2018. The sharp decrease in showings is mainly due to a lack of available inventory, particularly in the lower price ranges. But don't worry, we're here to help! If you need any assistance finding your perfect home or want us to accompany you to your next showing, just let us know. We're here to make your home-buying journey as smooth and stress-free as possible!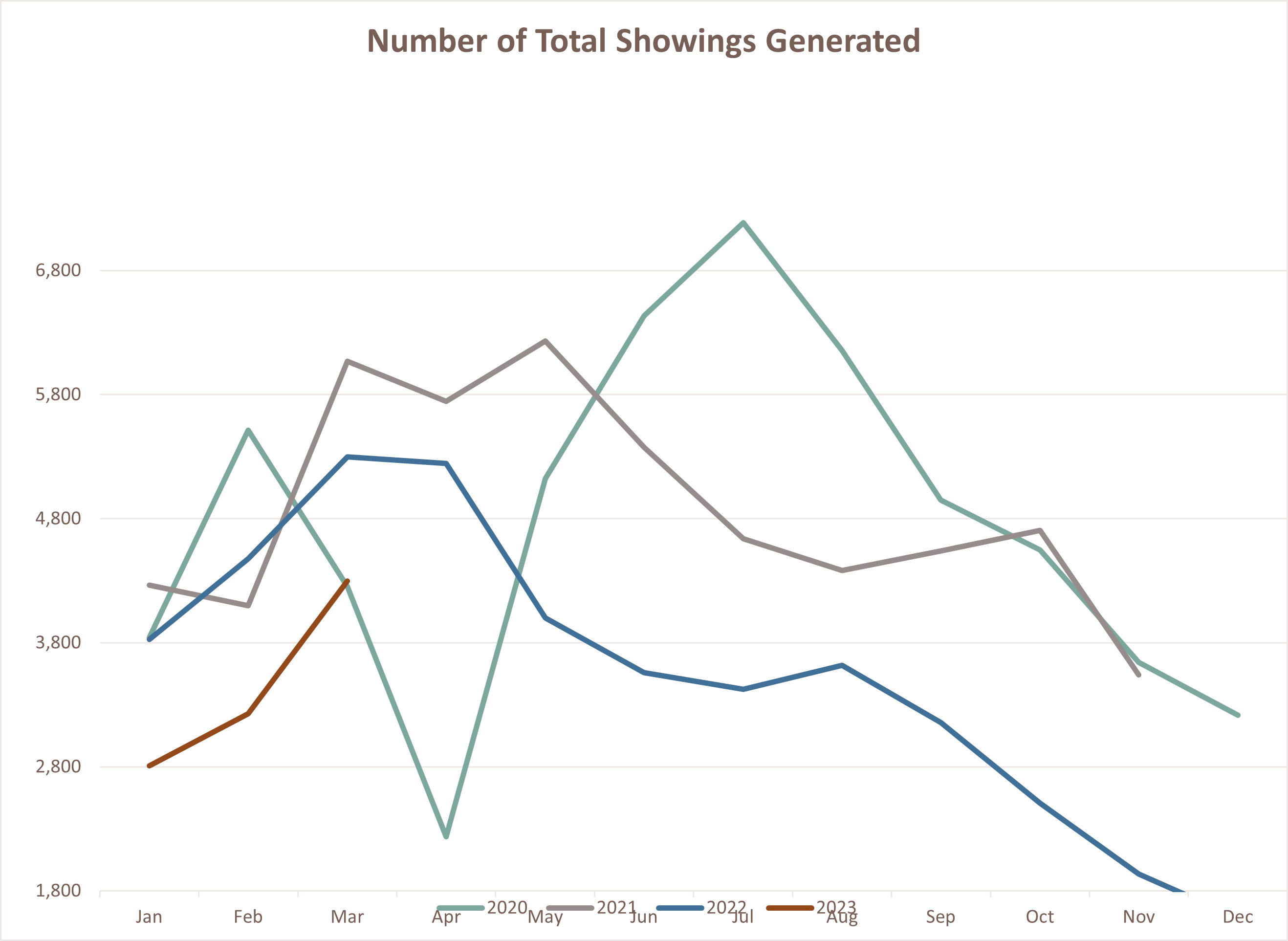 Showings Per Listing
Have you noticed the long lines outside open houses lately? Despite a decrease in the overall number of showings, the number of showings per listing has skyrocketed over the past month. In fact, in March, the average listing had a whopping 17.6 property visits from eager buyers! This is a significant increase from pre­ pandemic years when homes typically generated only 7-8 showings per month. If you're a seller, this is fantastic news! Your property is sure to receive a lot of attention in today's red-hot market. However, if you're a buyer, this increased competition might be a bit daunting. Don't worry, though, we've got you covered.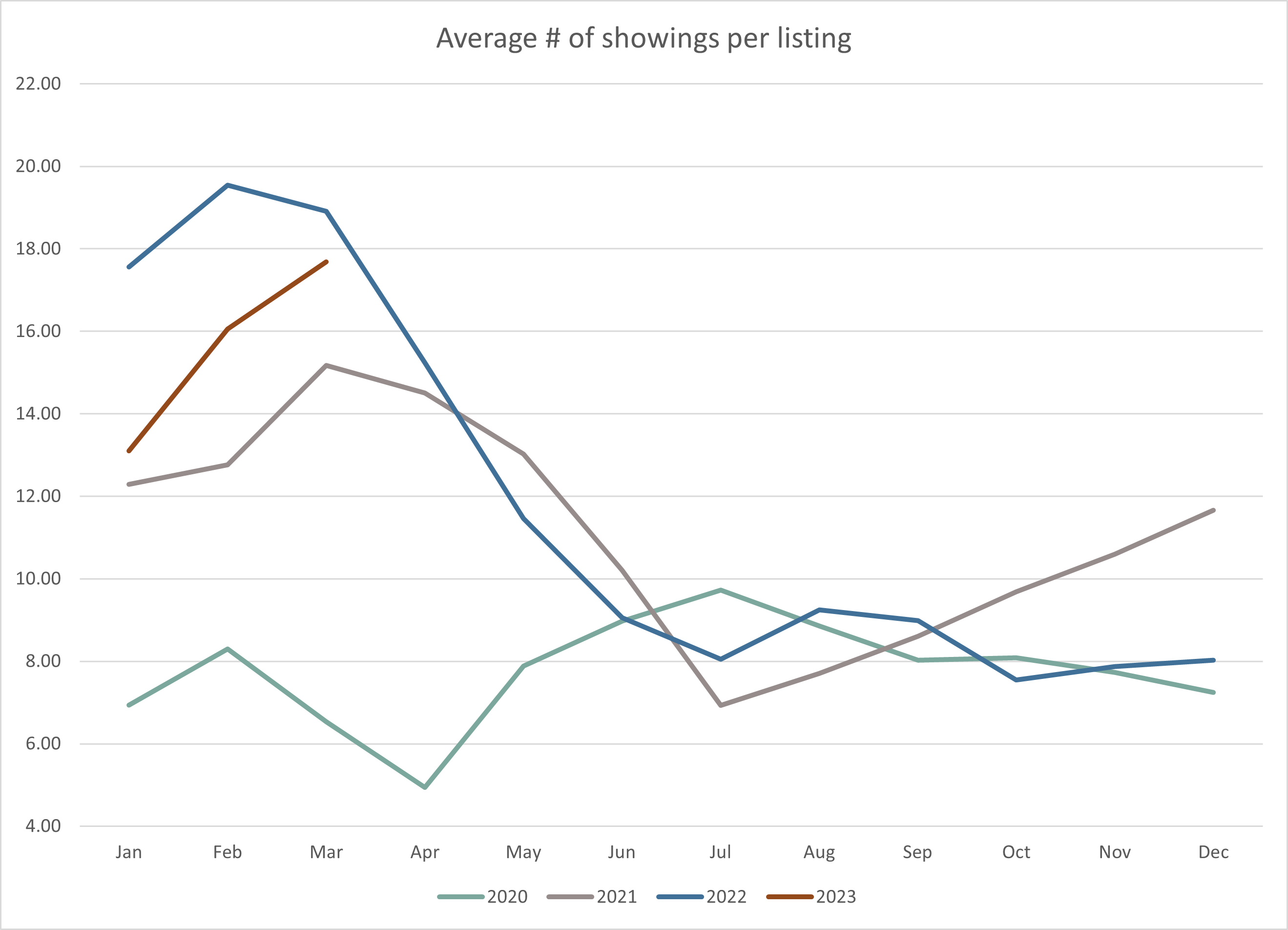 Reach out to us, and we'll help you get better prepared to navigate this highly competitive market so you can find your dream home with confidence!
Are you concerned about the low inventory of homes available on the market? If you're looking to purchase a property, the current market may not be offering great options. With only 1.3 months of inventory available and sellers hesitating to put their homes on the market - it's no wonder prices are skyrocketing!
Days on the market
To turn things around in our local housing industry, we'd need 3-4 months of supply out there so buyers have some exciting choices at realistic price points. For more insight into this situation or predictions for what might come next - I'm here with all your answers when you're ready!
Wondering about today's market conditions? Home sales are faster than ever, with homes in our area typically selling within 35 days. We did see a slight slowdown recently due to sellers needing additional time before closing so they could find their next property or allow kids to finish school year . Pricier listings above $6OOK are a bit slower right now since move up buyers are rate locked into their smaller residences! If you have questions or would like an assessment of your current situation, don't hesitate to get in touch!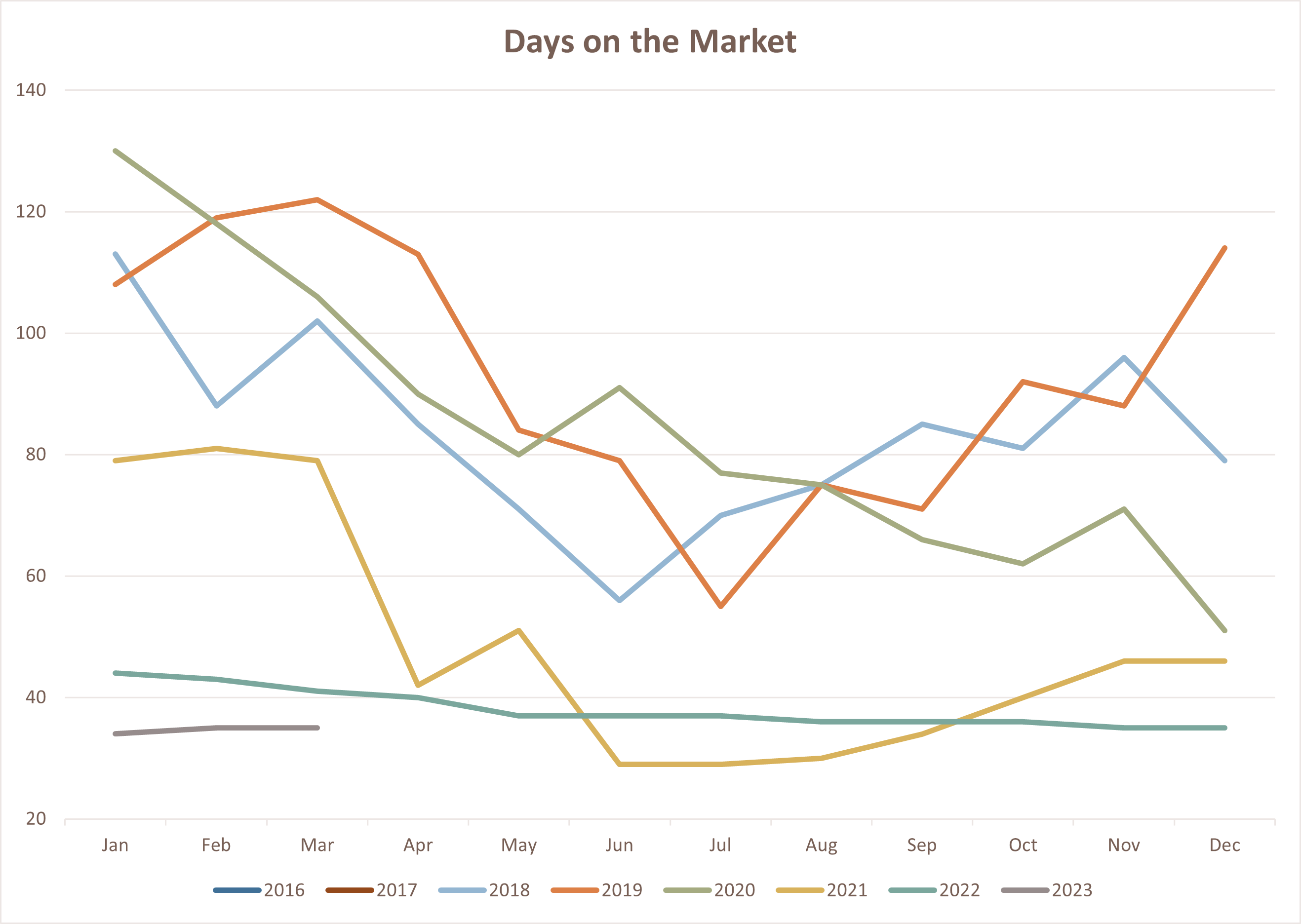 In conclusion the current state of the real estate market is presenting some unique challenges for buyers and sellers alike. With prices continuing to rise and inventory remaining scarce, finding the right home at the right price can be a daunting task. Additionally, many potential sellers are reluctant to list their homes due to concerns about finding a new property. However, with the help of a skilled real estate agent and some creative strategies, it's still possible to achieve your homeownership goals.
Whether you are looking to buy or sell, I'm here to help you navigate these challenges. Let's work together to find the perfect solution for your needs and get you one step closer to your dream home...